Helllooooooooo!  This has been quite the long blogging pause, hasn't it? It turns out, being a momma to two littles with a hubby who is gone for more than half of the year, doesn't leave much time (or energy) leftover for blogging. Not to mention the fact that Luca is still waking up A LOT at night, which makes it a little more difficult to focus and blog at the end of the day.  As much as I've loved posting here over the years, I always said that if it began to feel more like work than fun, I would stop.  All summer long, I kept lists of ideas and projects to post but at the end of the day, I was just too exhausted to sit in front of the computer when I could be grabbing whatever sleep I could get.  So, instead of sweating the blog, I focused on making this an unforgettable summer for my littles  – swimming til our piggies pruned, lots of play dates, trips for ice cream and countless movie nights.  And you know what?  In the end, a blogging break was just what I needed to find inspiration once again; and I actually got the chance to make some changes to my own home, instead of just blogging about them!
So, now it's time to focus on something other than breastfeeding and when Luca will finally sleep through the night, because Lord knows I could use something else to talk about!!   I've spent the last couple months writing, snapping and editing pictures and starting new projects, all of which I'm excited to share here.  I have no idea if there's even anyone still stopping by here or not but I hope to get my rhthym back quickly and I thought it might be a good idea to reintroduce myself for anyone still following along!  Welcome to Bungalow Blue!  I'm Kelly – wife, momma to Lydia and Luca, interior decorator, habitual blogger, treasure hunter, relentless DIY-er and dog lover – always looking for the beauty in the every day.  Looking forward to seeing you back here real soon!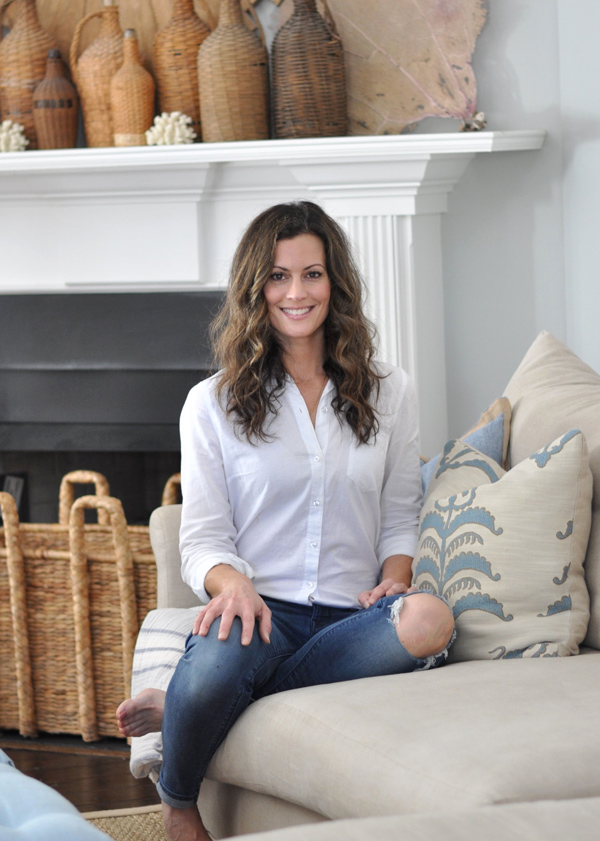 Hello and welcome to Bungalow Blue Interiors!
I'm Kelly, interior designer, stylist, hostess with the mostest and editor of my blog, where I share pics of my work, my own home, décor projects, entertaining hacks, where to find the best decorating deals and all the beautiful things that are currently inspiring me!