TO PAINT OR NOT TO PAINT? NEW COUNTER STOOLS FROM ONE KINGS LANE
The past few months I've been beating feet and FINALLY getting to all the little cosmetic updates I've been wanting to tackle around here the past year and, for someone who is constantly starting projects but rarely finishing them, I can't tell you how good it feels every time I cross another one off my list!
Replacing the inexpensive counter stools in our kitchen has been high on my to-do list for a while now. The inexpensive ones that I bought when we first moved in eleven years ago were so wobbly from overuse and kids climbing on them constantly and they just didn't fit our aesthetic anymore, but I could never find any I loved enough to replace them. Then a few weeks ago, a random search for "wooden counter stools" yielded these beauties from One Kings Lane. I bought two when they had a 25% off sale and hoped they would be as beautiful in person as they appeared online. Fast forward a couple weeks and they are even more lovely than I could have imagined!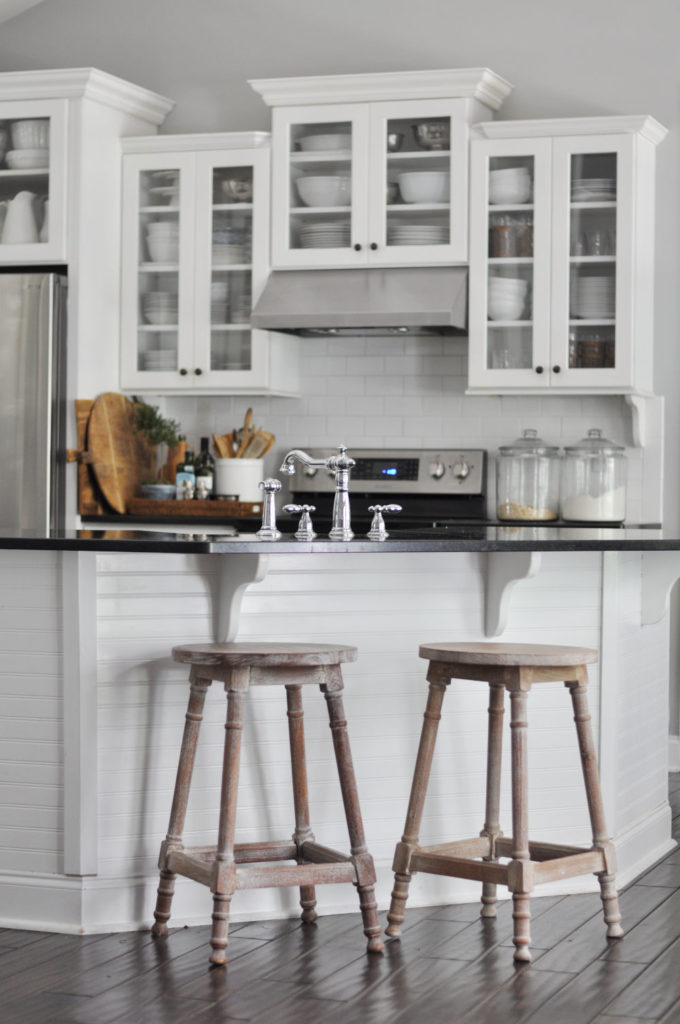 I'm itching to spray a few coats of Sherwin Williams Tricorn Black on them, which a lot of you tsk tsked me for on Instagram over the weekend, but the top of one of the stools is almost reddish in color and does not come anywhere close to the same tone as the other. As luck would have it, they are completely sold out on One Kings Lane, so returning for another is not an option. I LOVE the lines and the antique feel of these and I think these would look amazing painted black, but that was not the popular opinion when I opened it up on Instagram stories over the weekend, as an overwhelming number voted to keep them as is.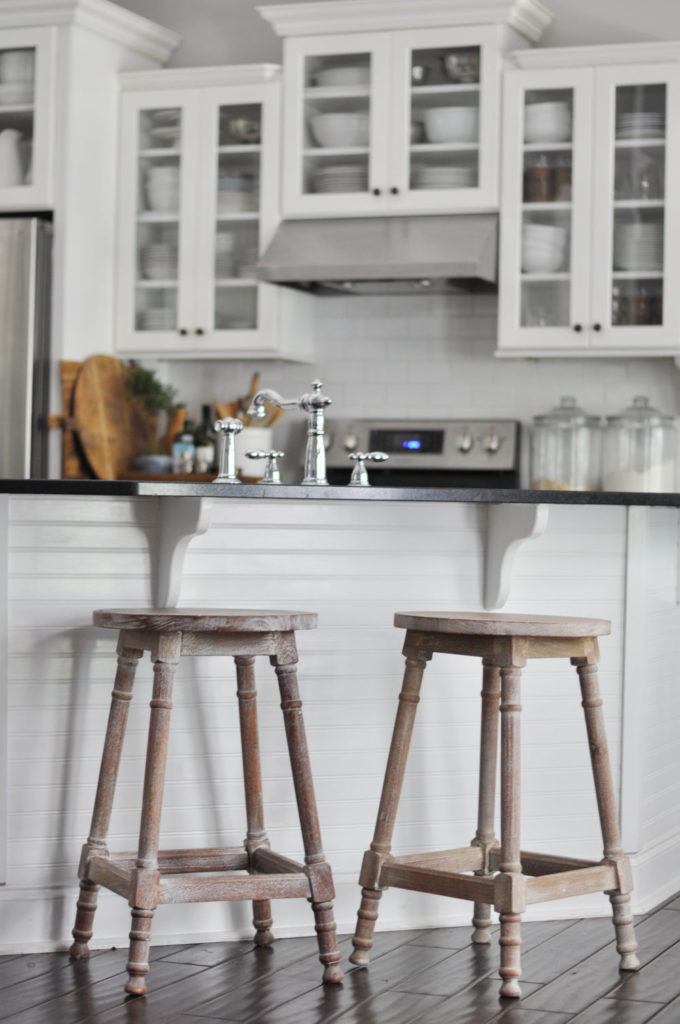 It's just a matter of time before my OCD kicks in (not that they need to match, so to speak, but I would love for them to have been the same tone). What do you think? Paint them black or keep them as is??
Hope you're all off to a great start this week!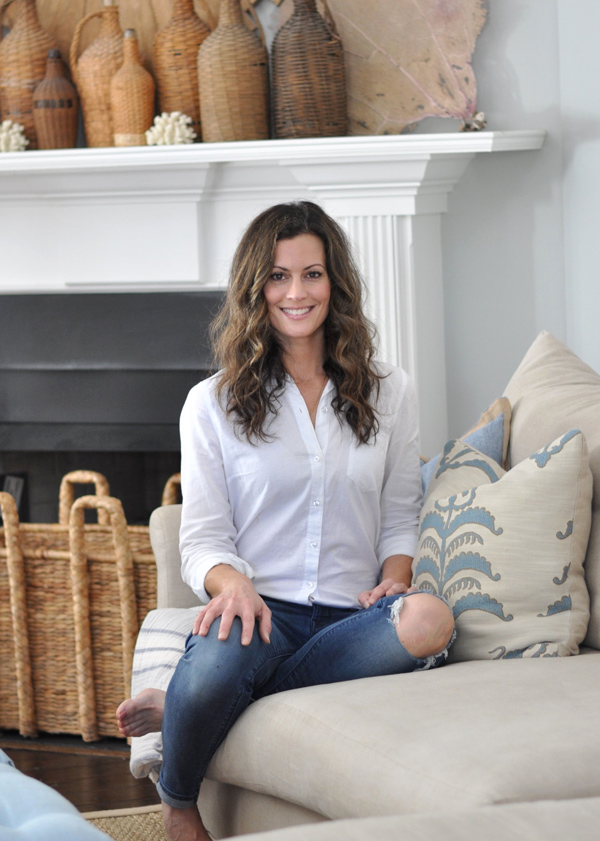 Hello and welcome to Bungalow Blue Interiors!
I'm Kelly, interior designer, stylist, hostess with the mostest and editor of my blog, where I share pics of my work, my own home, décor projects, entertaining hacks, where to find the best decorating deals and all the beautiful things that are currently inspiring me!