tips from a pro: how not to kill a fiddle leaf fig
After killing my last fiddle leaf fig, I swore I would never buy another real one again. EVER. I even pondered buying a faux one a while back – I know, gasp! – because I was obsessed with them even though I couldn't keep them alive (you can read that post here). If you follow me on Instagram (@bungalowblue), however, you know that I ate my words and ended up buying another one last week! I spotted this 7-footer on a jaunt to Home Depot and, after seeing the price tag ($55!), I just couldn't pass it up, so I hauled it home, plopped it in my seagrass basket and I've been waiting with baited breath for the leaves to turn brown and fall off, ever since.
Like many of you, this is not my first go 'round with a fiddle leaf. The first one was a fat, three footer that lasted almost a year and a half. Then, one day, I noticed brown spots on the leaves and no matter how much or how little water I gave it, they all fell off. I honestly don't know how many I've bought since then, but they've always been plant-size, not trees like this latest one, and I never paid more than $25 a piece (since they were ultimately going to commit suicide anyway). Now that I have this ginormous, full and lush one, I'm even more determined to keep it alive, so I stopped into my local nursery over the weekend for some tips. They've got an exceptional selection of indoor plants and any advice they've given in the past has always been spot on. Here's what they had to say about making fiddle leaf figs thrive (I have no idea why I didn't think of this ten figs ago…):
THEY ARE SUPER FINICKY! Despite everything I've found online which says that they are easy to grow, success with these plants really depends on where you live!
THEY THRIVE IN HUMID CLIMATES. Here in southern North Carolina, these plants would do amazingly well on a screened-in or covered porch in the summer months where their leaves are protected from the direct sunlight but where they still can enjoy the moisture.
THEY LOVE LIGHT. LOTS OF IT. They grow best in front of a window with morning and early afternoon sun. The more natural light, the happier they are.
WATER WELL. Make sure your fig has good drainage; don't let them sit in water for long periods of time. During summer months or in climates with lots of humidity year round (or if it's outdoors), give them half a gallon of water per week. During colder months, give them a quart once a week.
I hope this helps any of you who are trying to keep your fiddle leaf figs alive! Do you have any other tips that have helped yours thrive in the past? I'd love to know!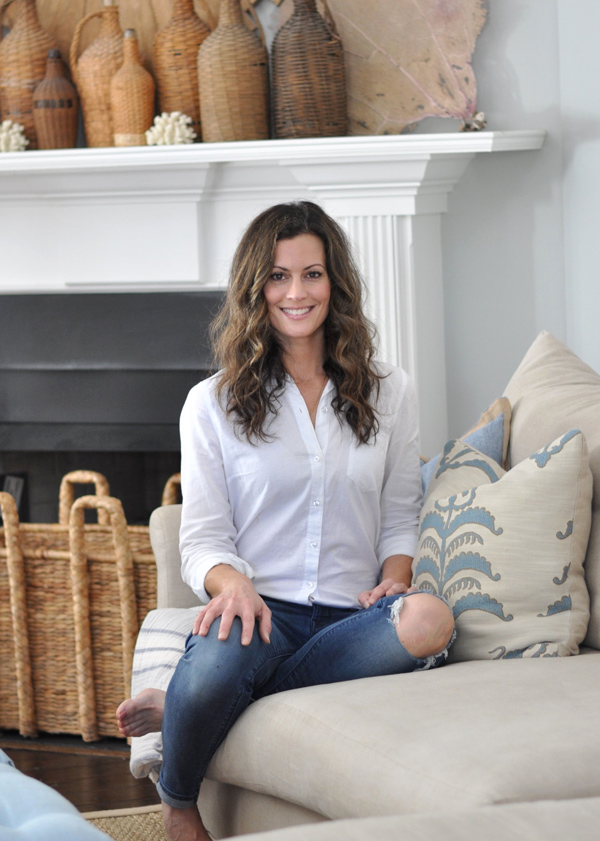 Hello and welcome to Bungalow Blue Interiors!
I'm Kelly, interior designer, stylist, hostess with the mostest and editor of my blog, where I share pics of my work, my own home, décor projects, entertaining hacks, where to find the best decorating deals and all the beautiful things that are currently inspiring me!