This weekend we have our first of two Thanksgiving celebrations and I've been planning my table all week! As much as I love going all out with a fancy table for the holidays, this year I'm going super simple with a buffalo check tablecloth, my grandmother's silver candlesticks, my beloved French wine glasses, bamboo flatware and tortoise drinking glasses I found at an antique store a few years back. Simple, but super chic, elevating the pieces we use every day and dressing them up with a few special touches for the occasion. I know that the food and family that gather around my table are the most important part of the holiday, but I also love to show my loved ones just how much I adore them by setting a beautiful table, as well. The weather has been uncooperative this week for any good shots of my table, so instead I'm sharing a few snaps of my treasured pieces that I'll be using tomorrow; the only thing I bought for the big day was an inexpensive buffalo check tablecloth; read through to the bottom for links to similar items: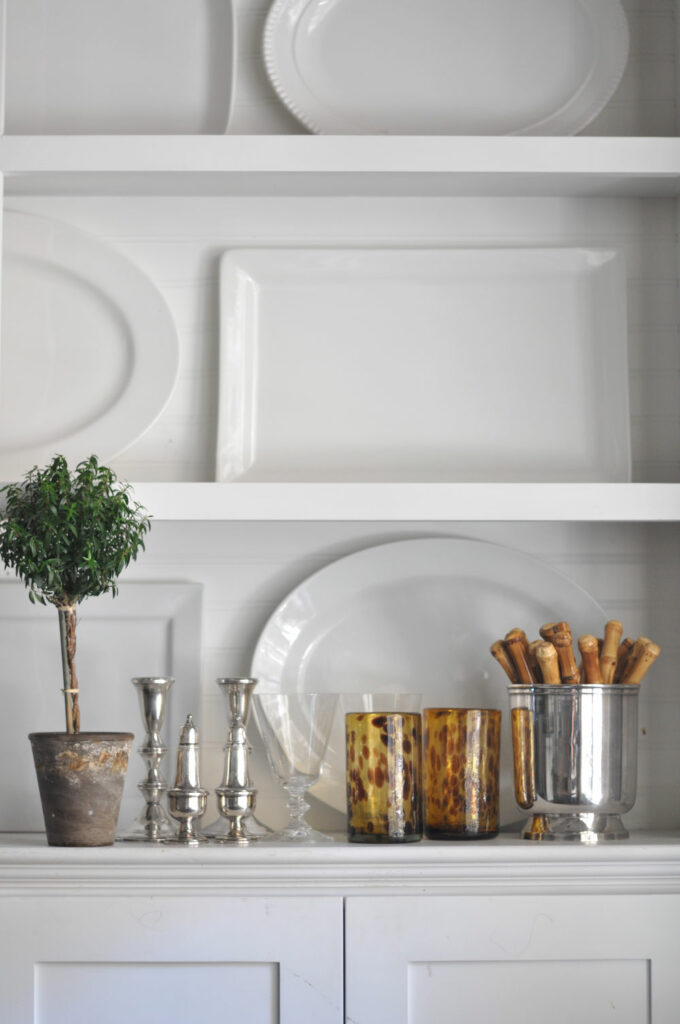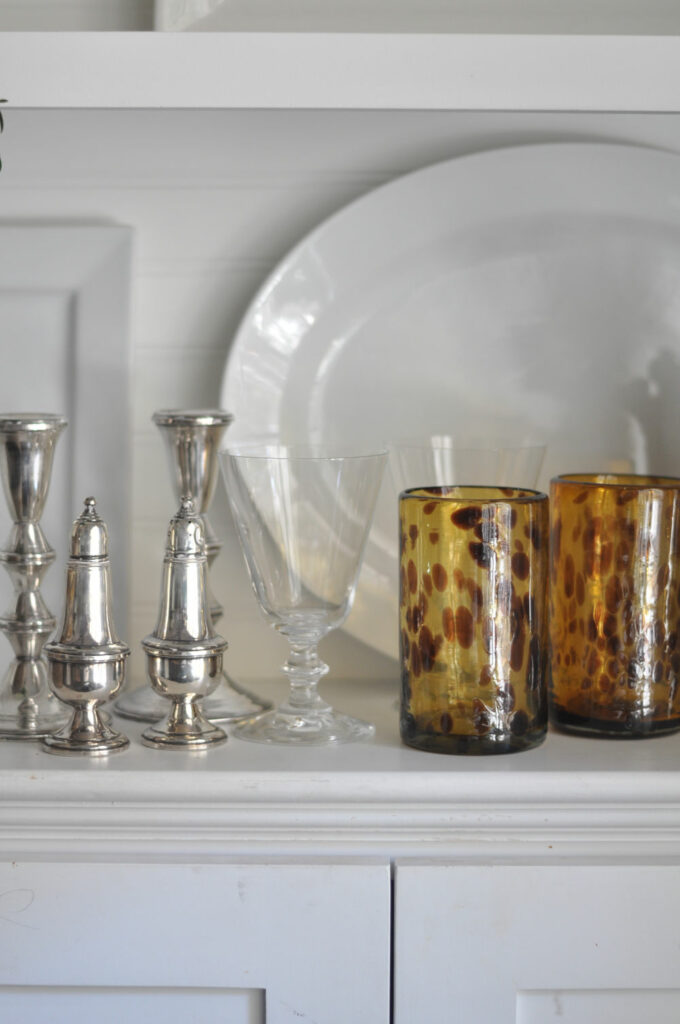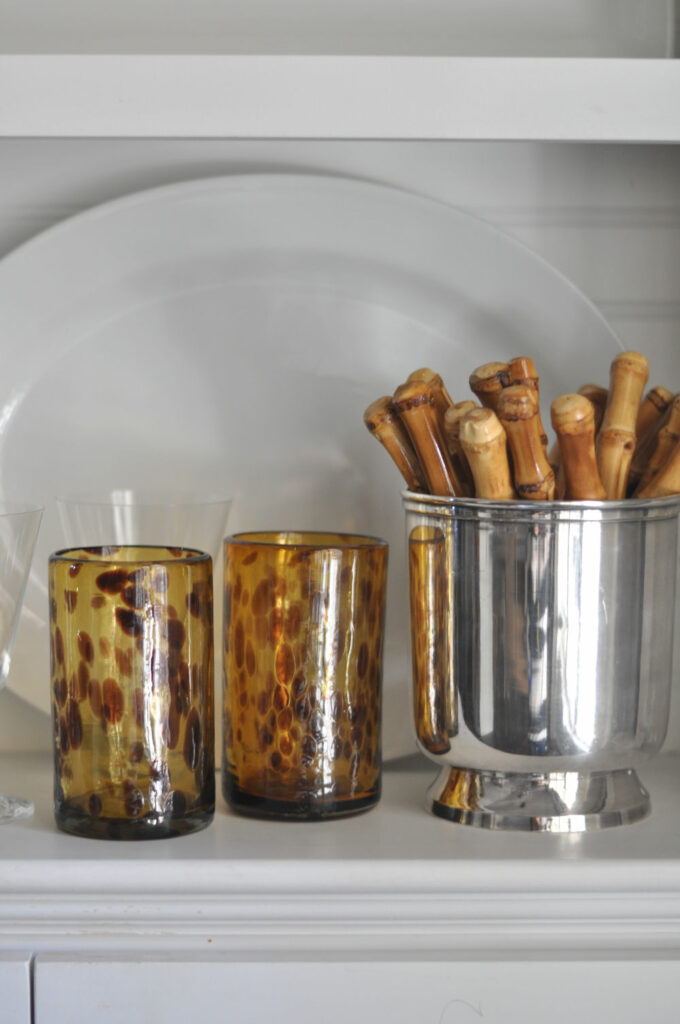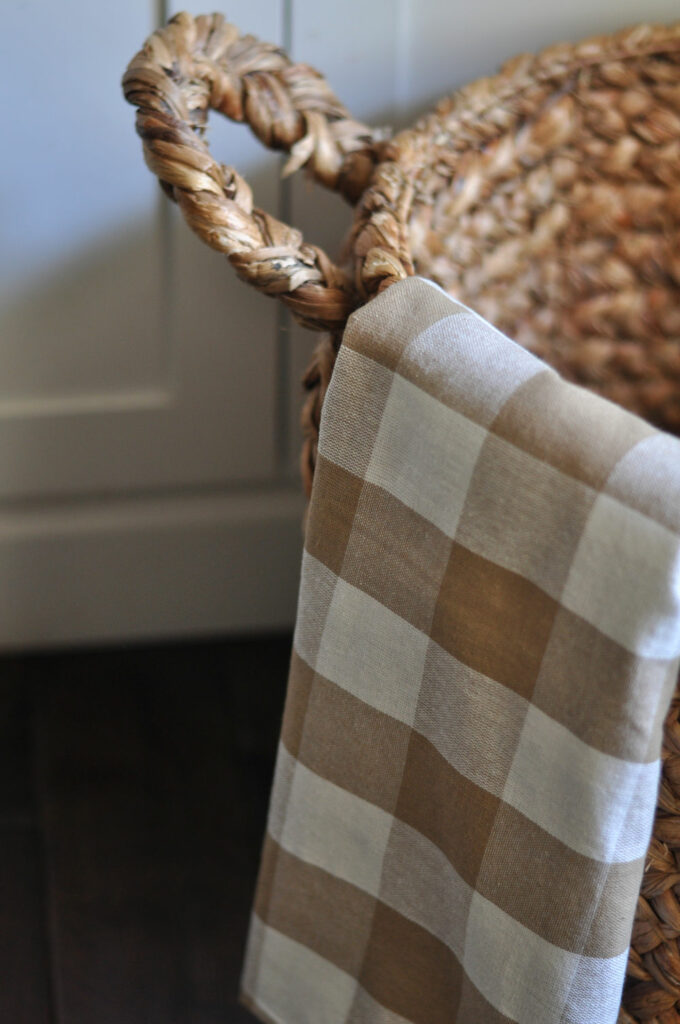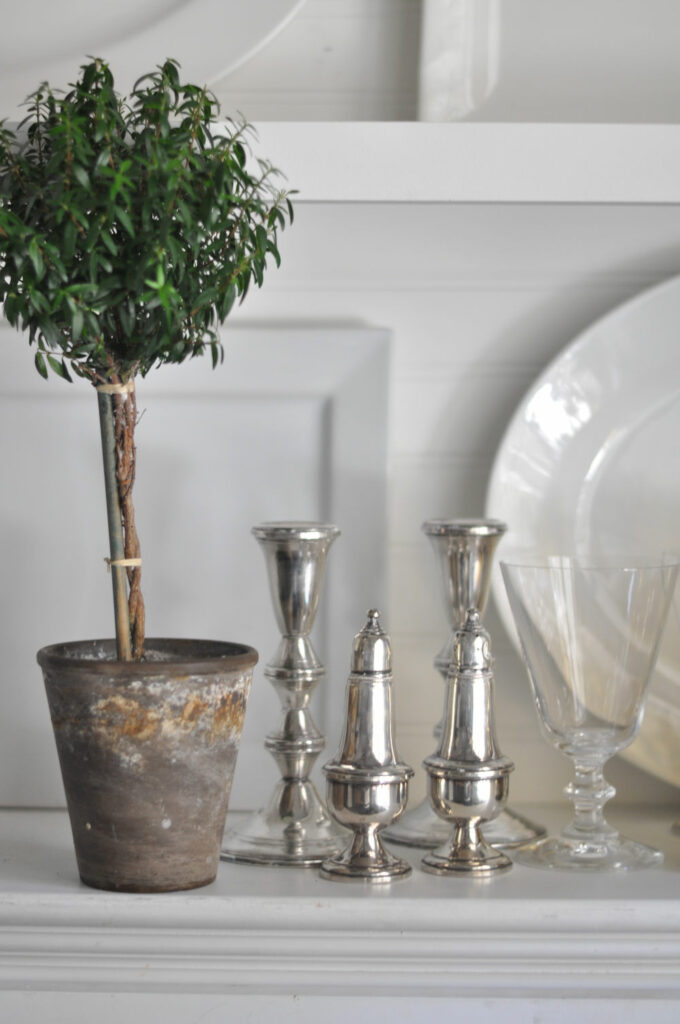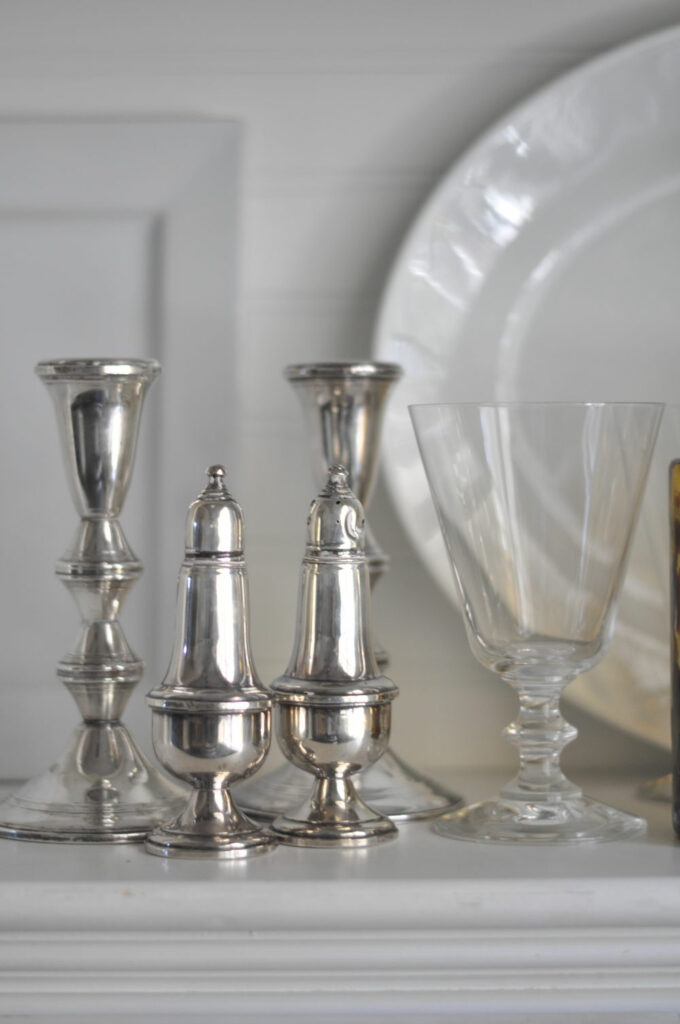 Myrtle topiary / Similar silver candlesticks HERE and HERE / Similar salt and pepper shakers / French wine glasses / Similar tortoise drinking glasses / Similar bamboo flatware / Buffalo check tablecloth
Myrtle topiary – it's no secret how much I love these; I think a grouping of them in the middle of the table is such a beautiful alternative to a floral centerpiece, as much for the fresh pop of green they bring to an all-neutral table, but also for their sculptural quality!
Silver candlesticks – every holiday table needs candlelight and simple, classic silver candlesticks are like jewelry for the table! Love THESE and THESE.
Silver salt and pepper shakers – I am always on the lookout for antique shakers; I have quite a few pairs that I scored for less than $15. Something so simple as beautiful salt and pepper shakers add an elevated touch to an every day table setting.
French wine glasses – we use these ALL the time, for both water and wine and the kids love to bring them out for their birthdays, big days at school, etc., so they can toast! I love them for their elegance and the fact that they look so much more expensive than they are!
Tortoise drinking glasses – I found a set of twelve with a matching pitcher a few years back on final sale at an antique store; they're heavy and durable and add a beautiful pop of color for a holiday table! This is a great deal for a set!
Bamboo flatware – Beautiful, classic and the perfect amount of texture!
Buffalo check tablecloth – I like to use an inexpensive tablecloth for big gatherings that can be washed easily so that I don't have to worry about stains. This one comes in many colors and looks like linen!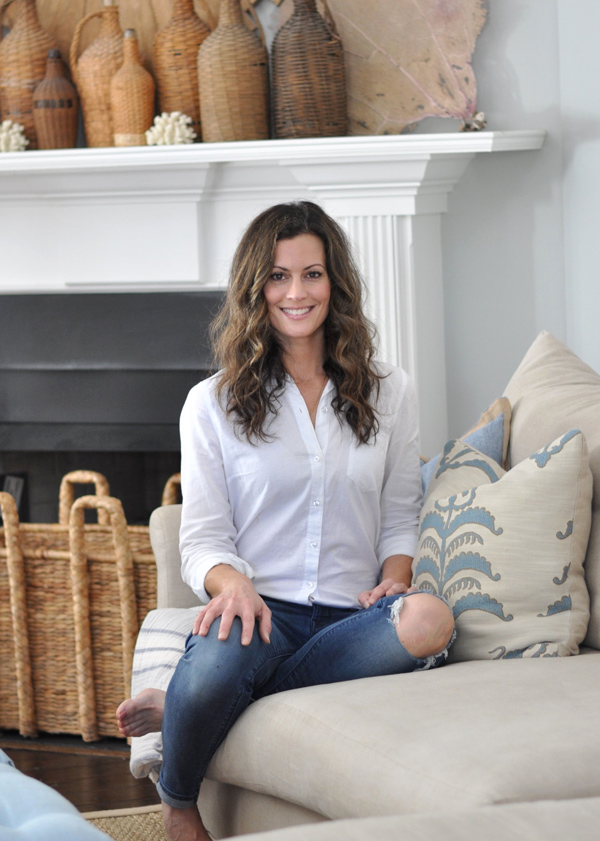 Hello and welcome to Bungalow Blue Interiors!
I'm Kelly, interior designer, stylist, hostess with the mostest and editor of my blog, where I share pics of my work, my own home, décor projects, entertaining hacks, where to find the best decorating deals and all the beautiful things that are currently inspiring me!