I woke up last week to the sound of a chainsaw and bulldozer tearing their way through all the beautiful pines behind my lot. It was like a knife through the heart, watching them demolish all those trees, but, the lady who is building on the property is not a fan and wanted them all removed. Thankfully, the builder got her to leave a bunch along the perimeter to form a barrier between our lots, but I couldn't get my buddy, Pete, who owns a local nursery, out here fast enough to tell me what I need to plant that will grow fast and give us a lot more privacy…especially around the pool!
To let you know what we're working with, here is a shot of my backyard from last summer:
My first thought is to plant a gigantic wall of Green Giant arborvitaes straight down the 250-foot fence line and call it a day – they grow three feet each year and reach thirty feet high. Look how pretty:
I love all green and I actually prefer natural, borderless plantings since it's amongst all our pine trees and pinestraw, so I think the green giants are the ideal pick. To add a little softness, maybe a row of limelight hydrangeas in front? Not only are they beautiful, but they also grow up to 8-10 feet:
Ligustrum, wax myrtle and cleyera are fast-growing evergreen plants that grow like weeds – I like them unclipped, growing naturally, like these:
…but they look just as beautiful closely-cropped:
\
I'm getting started in the next couple of weeks….stay tuned to see what I'm going with!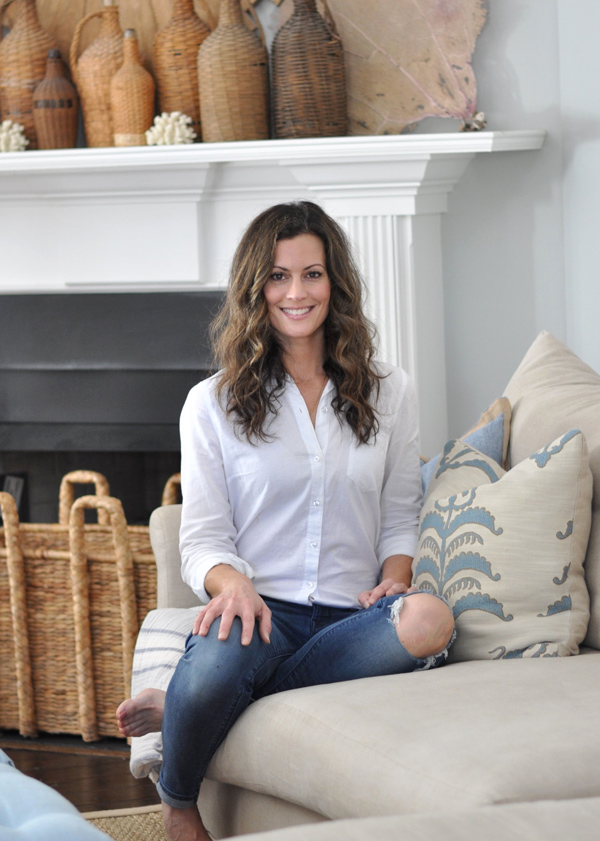 Hello and welcome to Bungalow Blue Interiors!
I'm Kelly, interior designer, stylist, hostess with the mostest and editor of my blog, where I share pics of my work, my own home, décor projects, entertaining hacks, where to find the best decorating deals and all the beautiful things that are currently inspiring me!