In less than two weeks, my baby girl will turn ONE. How that happened so fast, I do not know, but I try hard not to think about it as just the thought of the impending day reduces me to a blubbering mess. Please tell me that has happened to you, too? My entire family is coming in for the big day; we have so much to celebrate, so much to be grateful for and I'm so glad they will all be here! Even though her actual birthday party won't be until next month, I'm still planning on making her actual birthday super special. I'm sticking with a peach, coral and navy blue color palette with lots of gold accents, of course. Simple flowers, tissue paper pinwheels and homemade birthday cake for the birthday girl:
I went a little overboard on the tissue pinwheels, but I love how delicate they are and I was so excited to find them from Shop Sweet Lulu in the exact colors and sizes I wanted! I'm going to hang them from the hutch as a backdrop for the table:
When I couldn't find a navy and white striped tablecloth, my sweet, generous, thoughtful aunt came to the rescue and surprised me by having a gorgeous one made! It looks a lot like this fabric from Premier Prints:
I couldn't believe it when I saw peonies at the grocery store a week ago and I thought they would make the perfect centerpiece! Pale pink blooms with the navy tablecloth and gold accents would be divine; fingers crossed they will still be around in another week or so! I love the mix of cabbage roses and dahlias in these centerpieces:
I'm making her cake myself and thinking I'm going to try my hand at an ombre layered one and just ice in between the layers and the top, with some gold dust sprinkled on the edges. Naturally, I must have gold dust. Now that I think of it, though, that may be a bit of a lofty intention, we will see how it turns out. Something like this would be perfect (and I love how in this picture, the cake sits atop a navy blue tablecloth!):
I wanted to do something different for a cake topper and when I saw these natural wood numbers, which are actually table number markers from Beholdn, I couldn't resist! My brother is turning the big 3-0, as well, so I snagged one for his cake, too:
There will be SO many more details to come for her birthday party in January, but I'll be sure to post some snippets from the family celebration, too. Hope you're all having a wonderful week and getting all your shopping done! Happy Hump Day!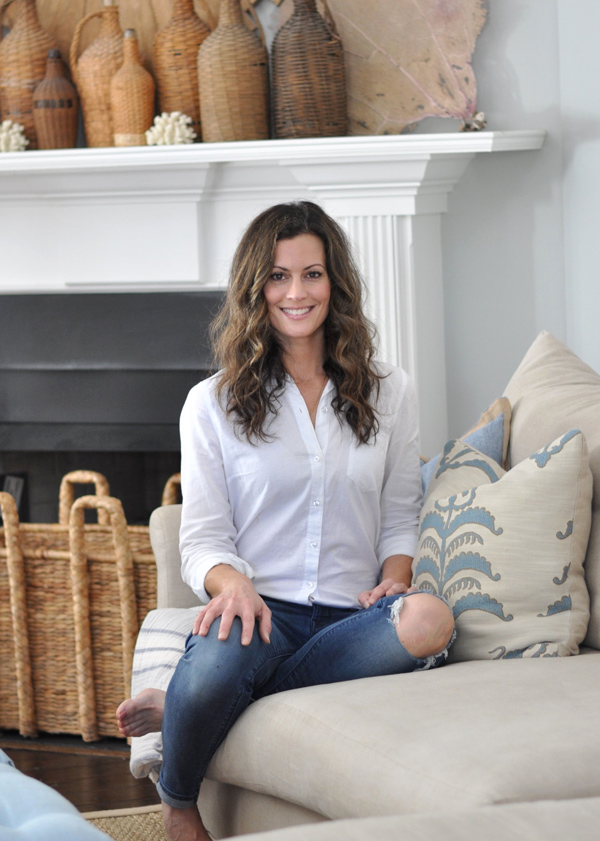 Hello and welcome to Bungalow Blue Interiors!
I'm Kelly, interior designer, stylist, hostess with the mostest and editor of my blog, where I share pics of my work, my own home, décor projects, entertaining hacks, where to find the best decorating deals and all the beautiful things that are currently inspiring me!