how to make your hydrangeas last for weeks
Like every other decor-obsessed blogger, I've got a major softspot for fresh cut hydrangeas. Those big, billowy blooms get me every time I walk into the grocery store but I've had such a hard time getting them to last longer than two or three days lately that I stopped buying them altogether the last couple of months. I reached out on Instagram a while ago to see if there were any surefire tricks I was missing and when one reader shared her tried and true secret and how it extends her hydrangea bouquets by sometimes THREE WEEKS (!?) I just had to try it! It worked SO well that I had to share it with you guys, too! It's so simple you just won't believe it!
These blue and white hydrangeas from my baby shower were looking a little sad, so I decided to give it a try over the weekend and see if I couldn't bring them back to life again:
All you need is a large bucket; fill it with cold water and a bunch of ice:
Next, submerge your blooms, heads first, completely under water, keep them in a cool place (I left mine in the sink in my laundry room) and forget about them. That's it! I usually do this at the end of the day and let them sit in the ice water overnight:
Look how much they've plumped up by the next morning!
I hope you're all off to a great start this week!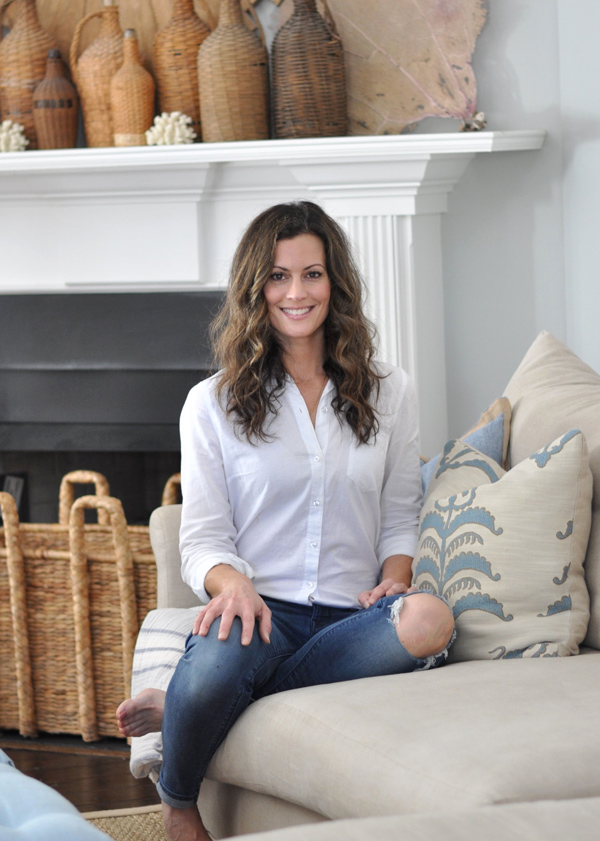 Hello and welcome to Bungalow Blue Interiors!
I'm Kelly, interior designer, stylist, hostess with the mostest and editor of my blog, where I share pics of my work, my own home, décor projects, entertaining hacks, where to find the best decorating deals and all the beautiful things that are currently inspiring me!