how to keep your christmas tree fresh until new year!
Picking out our Christmas tree is something we wait all year for!  In a perfect world, I'd get mine the day after Halloween, but living in the South, where it's warm and muggy until right about now, usually means our trees are extra crispy just in time for Christmas itself.  The last three years, though, and so far this year (knock on wood) we've had the best luck keeping ours fresh all the way until New Year – and I'm not just talking about keeping it alive, I mean soaking up water twice a day, smelling amazing and still soft to the touch!  I realize many people are ready to take their tree down the day after Christmas, but there isn't anything I love more than curling up on the sofa with a glass of wine and a movie under the soft glow of white twinkle lights for as long as I can push it!  The secret is two simple steps, but they make such a huge difference!
First, make a fresh cut at the base.  (I do this even if the vendor says he just did it because I'm a tad OCD and also because I like to keep an inch cut off the base, mark it with the year and keep it with our Christmas stash!)
Next, I use a 1/2 inch or 3/4 inch drill bit to drill two or three holes in the base of the tree, depending on how big the bottom is.  This helps the tree guzzle water like you wouldn't believe!  I had a couple in my toolbox from when I made mini pumpkin taper candle holders; I found mine at Lowe's.
And that's it!  Seriously, it couldn't be any easier.  Just be prepared to check the water level on the tree a couple times a day at first; for the first week, I ended up adding water three times every day.  Now, I fill it up first thing in the morning and then again around dinner.  Hope you all had a wonderful weekend and are gearing up for a fabulous week! xx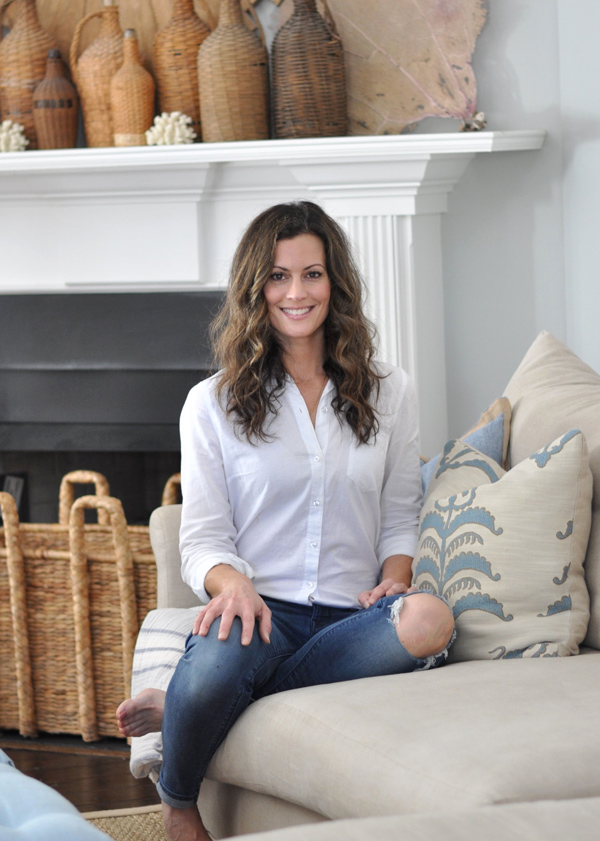 Hello and welcome to Bungalow Blue Interiors!
I'm Kelly, interior designer, stylist, hostess with the mostest and editor of my blog, where I share pics of my work, my own home, décor projects, entertaining hacks, where to find the best decorating deals and all the beautiful things that are currently inspiring me!