holiday decorations you can keep up all winter long!
I hope you all had a wonderful Thanksgiving! As much as I love the holiday, I was thrilled to have packed up all my fall decor and brought out the Christmas decorations! If I had my way, this year I'd have pulled everything out the day after Halloween. It's a whole new ballgame now that we have a little one and I'm more than ready to share the excitement of the Christmas season with her, even if she is too young to remember it. The hubby, on the other hand, is of the not-until-after-Thanksgiving school of thought (the only good thing about him being deployed during Thanksgiving and Christmas two years ago was that I bought my freshly cut tree the first week in November!).
The Christmas season is so short that it seems kind of silly to spend hoards of cash on decorations and even more, it's always super depressing when you take it all down once the holiday is over. So, I have been slowly but surely buying items over the years that I can use for the Christmas season and then keep up throughout the rest of the winter that don't exactly scream the holidays. You can never go wrong with a mix of silver, gold, fresh greens, some texture and fur throws. I think the more, the merrier! Here are a few picks I'm loving lately that would look amazing up through the spring:
Myrtle wreath / Nordic log basket / Rens sheepskin throw / Plated glass votives
Hide pillow cover / Dauville bowl / Preserved myrtle box / Gold stripe taper candles
Gold paisley napkins / Preserved myrtle box / Snow leopard throw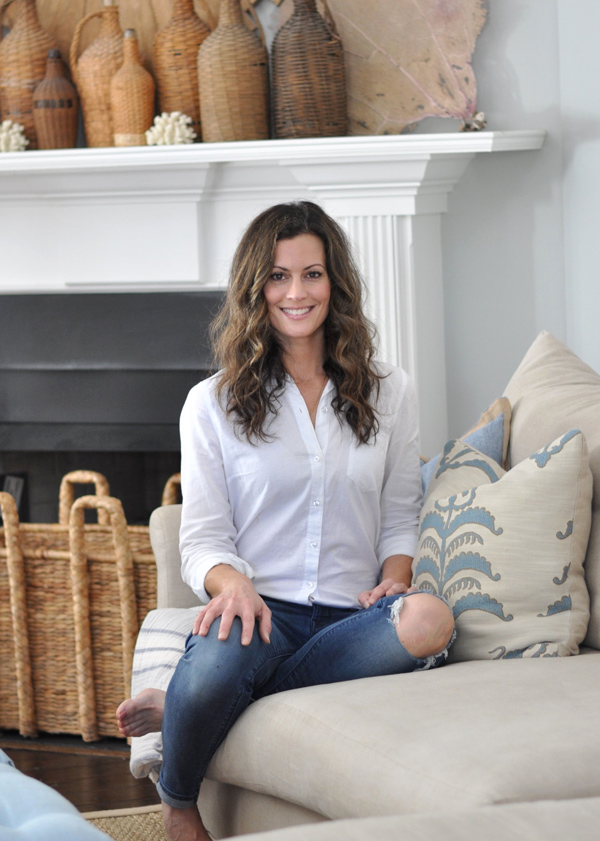 Hello and welcome to Bungalow Blue Interiors!
I'm Kelly, interior designer, stylist, hostess with the mostest and editor of my blog, where I share pics of my work, my own home, décor projects, entertaining hacks, where to find the best decorating deals and all the beautiful things that are currently inspiring me!