Want to know a little secret? Of all the coffee tables, cribs, consoles, dining chairs and side tables I've stained, painted, distressed, whitewashed and drybrushed over the years – and there have been quite a few – not once have I been asked to do a high gloss or lacquer finish! I'm finally getting my butt in gear to give a little love to a few of my own pieces, one in particular a china hutch, and I just can't stop thinking about giving it a glorious, shiny, high gloss finish. I'm not going to lie, I've always been a little intimidated to do this for a client. To nail the glossy, "I can see my reflection" finish, it's got to be done JUST RIGHT. There doesn't seem like a lot of room for error, so I feel much more comfortable (and much less pressure) giving it a go on one of my own pieces first. This is a very big departure for me, as almost all the pieces in my house have a more distressed, weathered feel, but covering imperfections in a piece with a lacquer finish, if done meticulously, can yield the same results and I'm excited to try!
One of my favorite inspirational sources whenever I'm working on a piece is Mrs. Jones Painted Finishes. Stephanie has the heart of an angel (she's graciously responded to a couple questions I've had when I've been stumped before) and the steady hand and incredible talent of a true professional! She does high gloss and lacquer finishes like it's no big deal! Here are a couple pieces she's done that are serving as major inspiration for me right now!
How amazing is this black lacquer?
Is this not the most gorgeous thing you've ever seen? She even painted the pulls with Ralph Lauren Regent Metallic paint. The contrast is so striking:
Crisp white on this cabinet is anything but boring, but what I love most about this is that she covered the cracked varnish with the lacquer and gave it a "mock crock" look, which goes with what I was saying about how lacquered or high gloss pieces can still feel old!
The gilded edges on this table were inspired by some gold rimmed vintage teacups!
I'd say she nailed it, wouldn't you?
A steady hand and a TON of patience is needed to get edges like that right. Just beautiful:
Glossy white lacquer on a set of Chippendale chairs is so, so good:
I had to post one more shot of this gorgeous black lacquered finish. This is the stuff that furniture refinisher's dreams are made of!
I'm anxious to get started and to show you the before and glorious afters! Wish me luck!
Have a wonderful weekend, friends!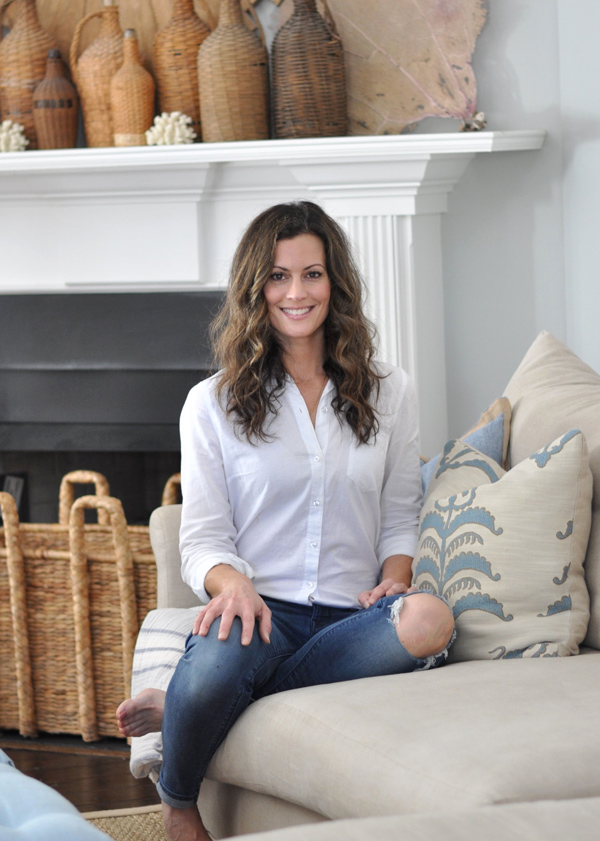 Hello and welcome to Bungalow Blue Interiors!
I'm Kelly, interior designer, stylist, hostess with the mostest and editor of my blog, where I share pics of my work, my own home, décor projects, entertaining hacks, where to find the best decorating deals and all the beautiful things that are currently inspiring me!