faux finished walls: would you ever?
Faux finished walls…..those three words conjure images of sponge painted and rag rolled walls that were popular in the 90's and make me cringe a little. The thing with faux finishes on interior walls, for me at least, is that it has to be done absolutely perfectly in order to not look cheesey or fake (for lack of a better word). A few years ago, I actually tried a technique by Ralph Lauren Home, which was supposed to look like linen wallpaper. I followed the directions to a "T", watched the how-to video a hundred times and it still looked awful. Streaky. Messy. I vowed never again. But then recently I revisited the idea again as a less expensive alternative to grass cloth wallpaper-maybe I just wasn't patient or quick enough the first time around? As luck would have it, the paint department in Home Depot was doing a little demo on the technique a few weeks ago. I'm not gonna lie, they made it look soooooo easy. Time consuming, but easy, nonetheless. I don't know that I have the patience for this but it got me wondering if any of you readers would ever go for it? Has anyone ever tried it? Did you have any success, if you did? Or know of anyone who did? I'd love to know!
The inspiration gallery on Ralph Lauren Home's website is droolworthy enough to make me want to run out and grab their paint and glaze right now. I think a major pro about the technique is that you can paint over it if and when you ever get tired of it, whereas removing wallpaper is a much more costly, time consuming endeavor. I love each and every one of these inspiring images and the shades of blue are just gorgeous, don't you think? And furthermore, it's very difficult to tell that it isn't wallpaper!
Bright Canvas is a similar technique with a bunch of different colors to choose from. Candy colored grass cloth lookalikes:
So, what do you think? Would you ever try either one of these techniques??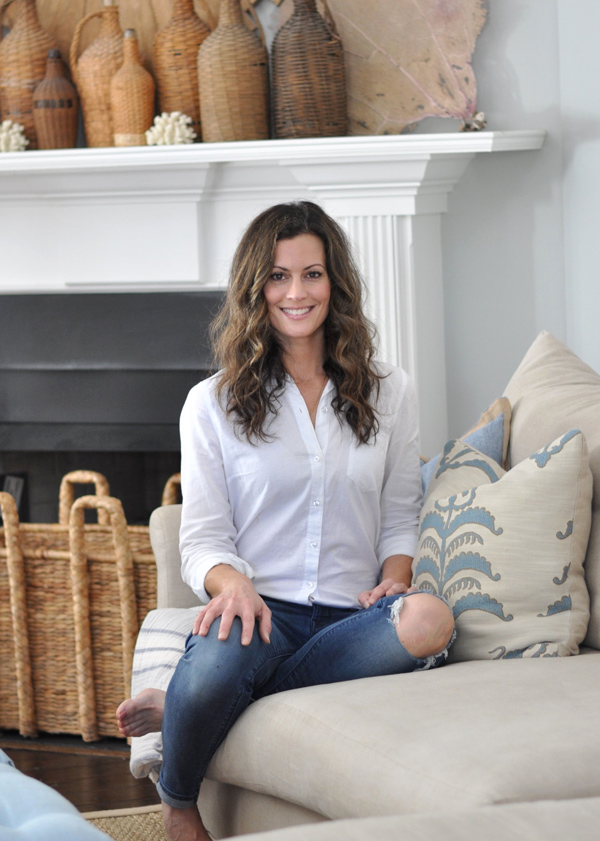 Hello and welcome to Bungalow Blue Interiors!
I'm Kelly, interior designer, stylist, hostess with the mostest and editor of my blog, where I share pics of my work, my own home, décor projects, entertaining hacks, where to find the best decorating deals and all the beautiful things that are currently inspiring me!