I've sat down to write this post about a hundred times the last few days but part of embracing the chaos that is life with a toddler and a newborn means that there is zero free time to go to the bathroom, let alone update the blog! And we are STILL in the midst of the longest lasting construction project going on upstairs, which is giving me a fair share of gray hairs. I'm wearing lots of hats, applying under eye concealer with a shovel and I honestly don't remember the last time I shaved my legs, but I've never been happier (or more exhausted)!
Luca is ten weeks old now and is an absolute angel baby; I don't knowif it's because I'm so much more relaxed than I was when I had Lydia, but he's just the sweetest baby. He loves to watch his sister and is a champion snuggler, which is partly why I don't get anything done because I'm so reluctant to put him down! I'm still finding my footing, in terms of a routine, but he sleeps well and nurses even better and is growing at a record pace! The only frustration is that he's a champion at spitting up. We go through three outfits, on average, before lunch time and I have to time going anywhere around when I'm going to feed him because I have to hold him upright for 30 minutes after. The doctor says he will outgrow it and that it's just a "laundry problem" since he's so big and is not in any discomfort, but it's still so heartbreaking to watch him do it and even more difficult for me to watch all that breast milk come back up!
Lydia took to her baby brother immediately and honestly, has been so much better than we ever could have expected. She's definitely testing me more than she ever did before but I made it a point from the very beginning to make her a part of everything – changing diapers, giving baths, reading stories and singing lullabies – she's so eager to help and we make a huge deal and fuss over her anytime she does something for her brother and to watch her beam with pride makes me so happy! She's got her moments, though, like any other toddler with a new sibling, and it's usually between the hours of 4 and 8 pm when the house is more like a zoo/circus/mental ward while I attempt to make dinner, clean up, give baths… I know I'll get into a routine soon enough and that these days won't last forever, and honestly, I feel more sadness than relief at that thought because it's all going so fast. All I want for Christmas is for my babies to stay little!
I've been on Instagram a lot lately, it's so much easier to snap and post a pic, so follow along there for more updates @bungalowblue! Happy Monday!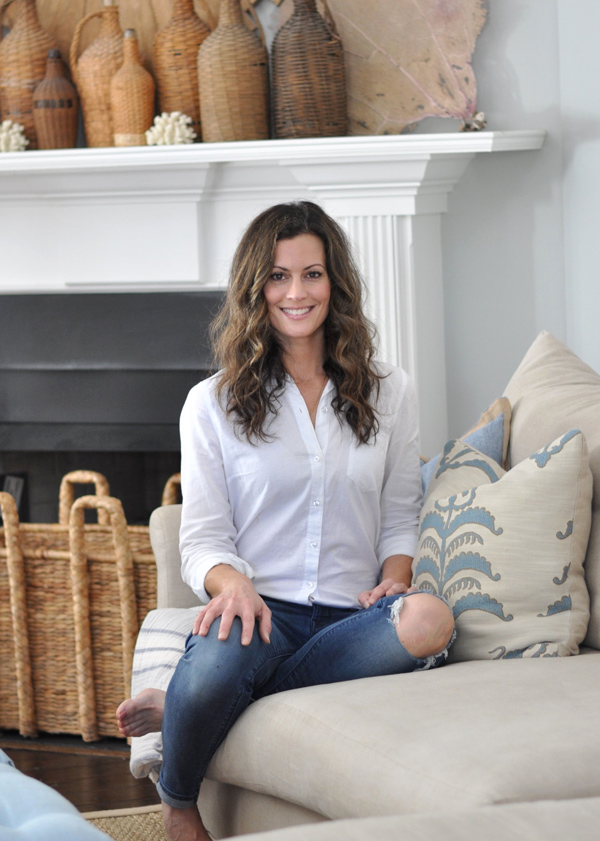 Hello and welcome to Bungalow Blue Interiors!
I'm Kelly, interior designer, stylist, hostess with the mostest and editor of my blog, where I share pics of my work, my own home, décor projects, entertaining hacks, where to find the best decorating deals and all the beautiful things that are currently inspiring me!