ELEVATED CLASSICS FOR THE KITCHEN
It's been a hot minute since I've blogged regularly, but it couldn't be a more welcome distraction for me to get back into it right now. I feel like I'm forever in a state of decluttering and purging items from every corner of my house (especially when I'm stressed), but the one room that I have a solid handle on things is my kitchen. Over the years, I've gotten rid of items that I hadn't used in a long time, paring down to the basic essentials for every day cooking and dining, as well as entertaining. Having glass front cabinets has been so helpful in making sure that I only keep or invest in items that are as pretty as they are useful so that I don't fall into the trap of buying something that I don't have space for, but it also keeps a sense of order to the space, since everything I own is on display.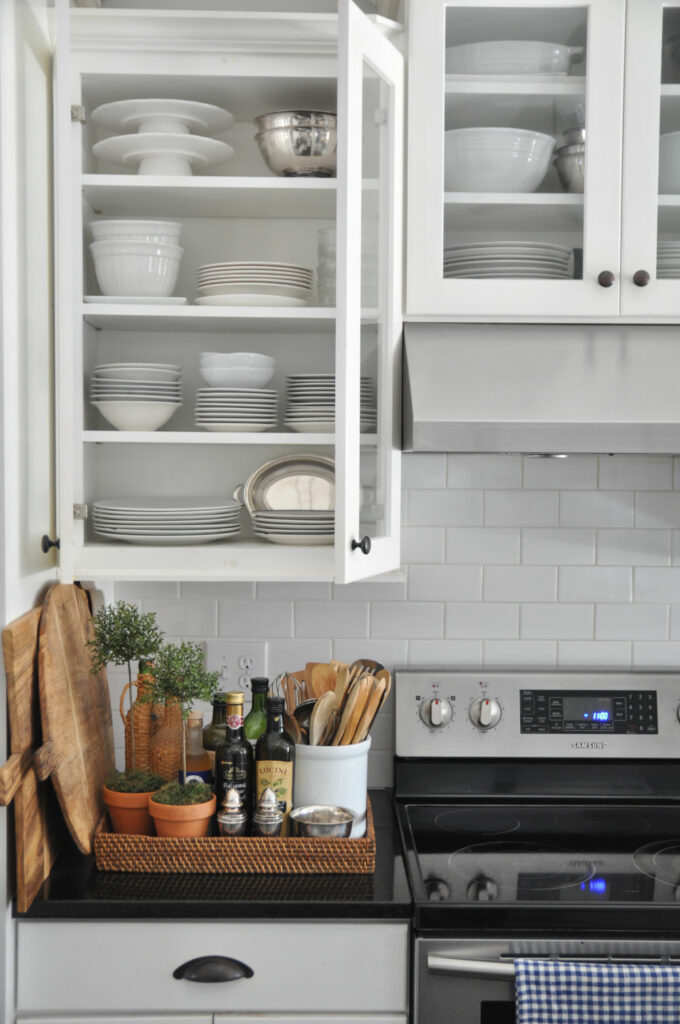 Over the past few years, I've minimized the contents of my cabinets and drawers to only the cookware, dinnerware and accessories that I not only love the most but are also elevated versions of every day, utilitarian pieces. I'm always looking to add simple, neutral classics that can mix well with the rest of my entertaining and dining pieces. Here is a roundup of some of my favorites that I've purchased over the years and that serve as a great base for entertaining as well as every day use: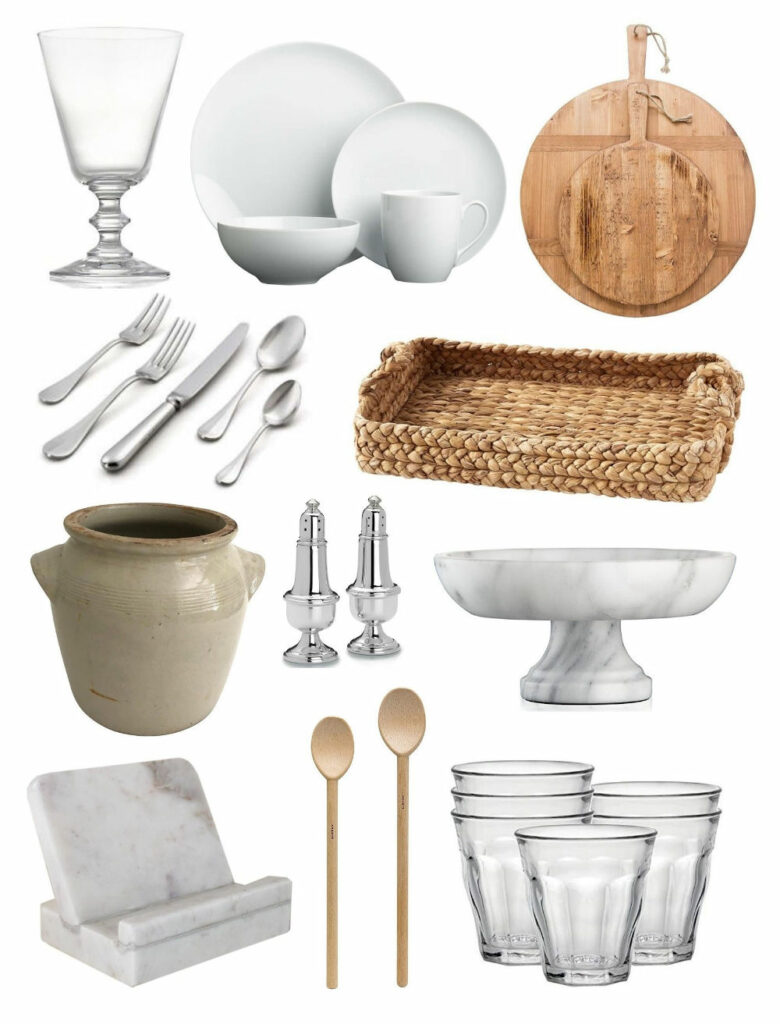 French wine glass / White dinnerware / Bread board / Flatware / Water hyacinth tray / French confit pot / Empire salt and pepper shakers / Footed marble bowl / Marble cookbook stand / Wooden spoons / Piccardie glasses
French wine glasses – Such a beautiful upgrade for water glasses when you want to add a little French feel to your every day table setting!
White dinnerware – I love the shape and size of these simple white plates; they're a much more affordable alternative to Pillyvuyt!
Bread boards – These are as beautiful propped up on your counters as when constructing a charcuterie board for company!
Flatware – I love the lines of this set, which has a very "bistro" feel!
Water hyacinth tray – Corraling oils, utensils and small appliances on a tray makes the counters feel so much less cluttered and I also love how they bring much-needed texture to any kitchen. This tray is a favorite, as is this one!
French confit pot – This is a favorite way to infuse antiques into the kitchen; I love using mine for holding utensils as well as holding an armful of blooms in the summer! You can find them easily on Etsy and Ebay.
Empire salt and pepper shakers – another favorite that adds so much interest to counters as well as the table!
Footed marble bowl – give your fruit bowl a beautiful upgrade with this marble beauty. It also looks beautiful filled with citrus as a centerpiece on the table!
Marble book stand – I don't know why it's taken me this long to buy a cookbook stand, but boy has it made quite the difference when cooking! This marble version is my favorite!
French-inspired wooden spoons – these are a beautiful alternative to antique versions I've seen but without the hefty price tag. Added bonus – they look beautiful in a crock on the counter!
Piccardie glasses – These are as tough as they are beautiful and I love the French feel on the table and in my glass front cabinets!
What are some of your favorite classics for the kitchen?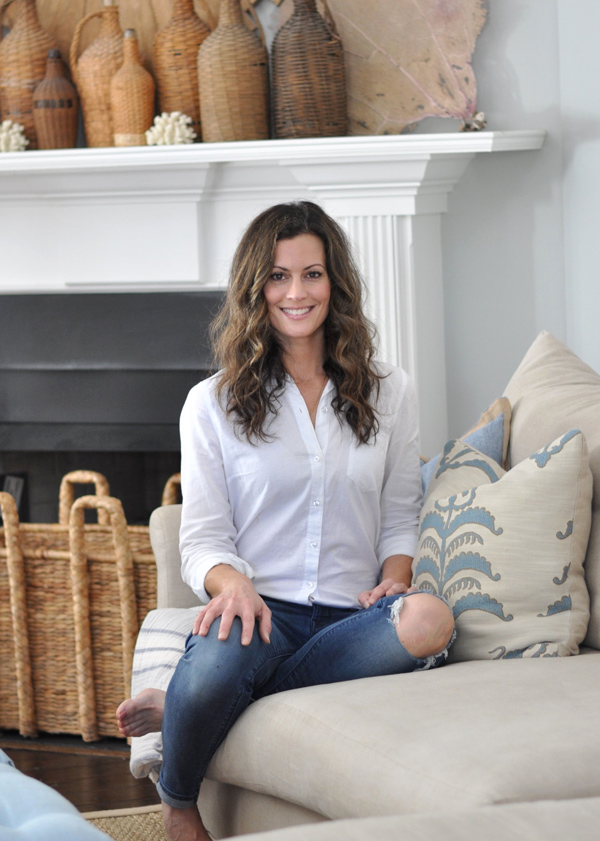 Hello and welcome to Bungalow Blue Interiors!
I'm Kelly, interior designer, stylist, hostess with the mostest and editor of my blog, where I share pics of my work, my own home, décor projects, entertaining hacks, where to find the best decorating deals and all the beautiful things that are currently inspiring me!