There's something about crusty old zinc mirrors that stop me in my tracks. The price tag, on the other hand, does not. So I decided to try my hand at reinventing a wooden mirror I got at World Market a few years ago (to sit on my fireplace just until my wooden sunburst mirror from Ballard arrives!) I'm thrilled with how it turned out:
To start, I used 100-grit sandpaper to lightly sand the wood, then brushed on a coat of this mighty primer:
Once it was completely dry, I lightly sanded again. Next, I brushed on a coat of Martha Stewart's Metallic paint in Quayside. I absolutely LOVE this color; I could have just stopped after this step, but I really wanted to get some dark and light color variations, so I bought some Folk Art's Glazing Medium (which I found at AC Moore):
To get the lighter variations, I mixed 1 part white paint (leftover from previous projects) with 1 part glazing medium. I added a few drops of water to thin it out a bit. Using a clean, white cloth, I wiped it onto the frame, blending it in in some spots and roughly smudging it onto other parts.
For the darker variations, I did the same as the previous step, mixing 1 part black paint with 1 part glazing medium and a few drops of water. Just like above, I wiped it all over in random spots.
Last, but not least, I smudged plain white paint in random areas to really give it the "chalky" appearance that zinc gets over the years. Finally, I rubbed a little Minwax Paste Wax for protection. I'm super pleased with how it looks: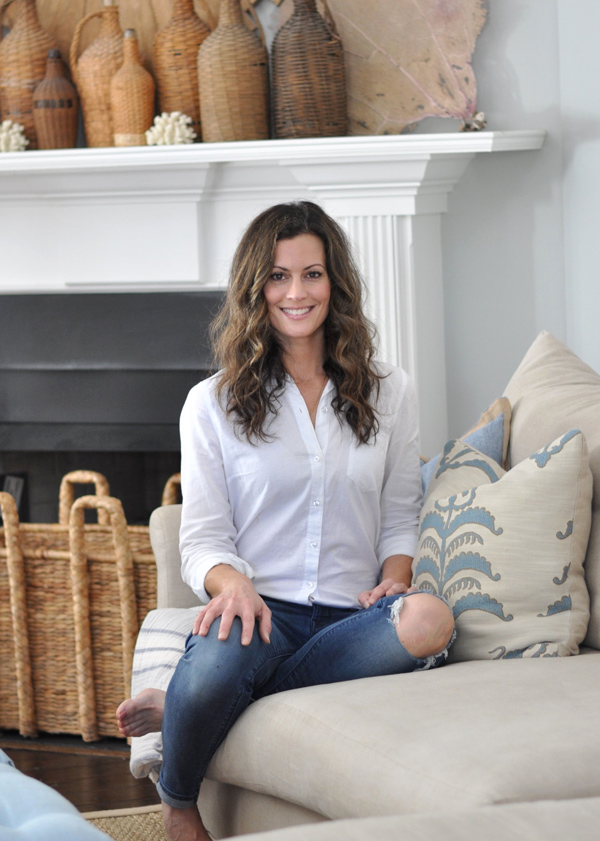 Hello and welcome to Bungalow Blue Interiors!
I'm Kelly, interior designer, stylist, hostess with the mostest and editor of my blog, where I share pics of my work, my own home, décor projects, entertaining hacks, where to find the best decorating deals and all the beautiful things that are currently inspiring me!