diy: ombre, hand stamped favor tags
When my printer bit the dust days before a baby shower I was co-hosting back in February, I had to improvise real fast in order to get the gift tags for guest favors done. They turned out to be a hit, and since I'm decorating for a friend's shower this weekend and am once again in charge of gift bags, I thought I'd post how to make them. These are going to tie together cellophane gift bags filled with mini homemade chocolate chip cookies (will post pics after the shower).
All I used were a couple of sheets of colored cardstock, a mini stamp set, a two-inch hole punch and ink:
I grabbed the smallest stamp set I could find that just happened to be in an old typewriter font:
I used a two-inch, round hole punch to cut out the tags:
Once all my tags were cut, I got right to stamping. Easy peasy. Just make sure to press straight down so only the letter inks the tag, otherwise, the edges of the stamp will print, as well:
And here they are! SO happy with how well they turned out-they aren't perfect, but I think that just adds to the charm of a homemade gift:
Here is a shot of the kettle corn gift bags from the shower I co-hosted in February, so you can see how the finished product looks: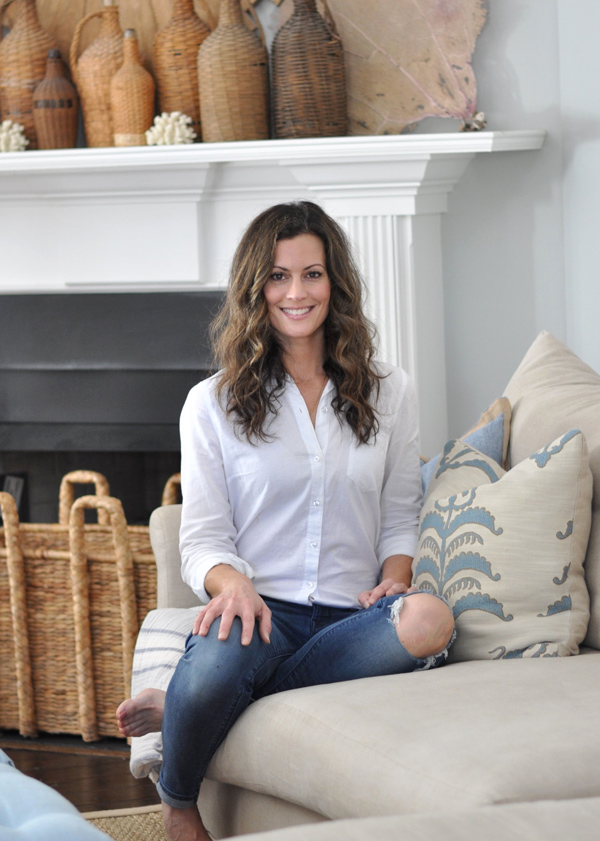 Hello and welcome to Bungalow Blue Interiors!
I'm Kelly, interior designer, stylist, hostess with the mostest and editor of my blog, where I share pics of my work, my own home, décor projects, entertaining hacks, where to find the best decorating deals and all the beautiful things that are currently inspiring me!