Paperwhites are one of my favorite parts of Christmas decorating. They are so easy to plant and it's fun to watch them grow each day, but the best part are the fragrant blooms that last well after Christmas. I usually see them grown in pea gravel, but I've always had the best luck growing them in soil conditioner. Jolly Gardener is my favorite-a huge bag costs $4.
All you'll need is a pot, some soil conditioner and paperwhite bulbs. I used a 9-inch silver footed bowl for six regular-sized bulbs:
Place soil in your pot. The soil should cover up to the shoulders of the bulbs to hold them in place as they root and begin to grow:
(Don't worry if your bulbs have already started to sprout when you plant them. Place the bulb itself upright-the sunlight will force the stalks to grow straight. This happens to me every year, I promise they will grow straight).
Next, soak your pot with water and let the bulbs soak it up. Water sparingly, once a week, or when the pot begins to dry. DO NOT OVER WATER THEM-they will get waterlogged and die.
Once the stalks start to grow, I usually add Christmas balls or pine cones to the pot for added support, but this year I think I'll follow in Linda's footsteps over at Lime in the Coconut and use moss. Once they take off, they will look like this: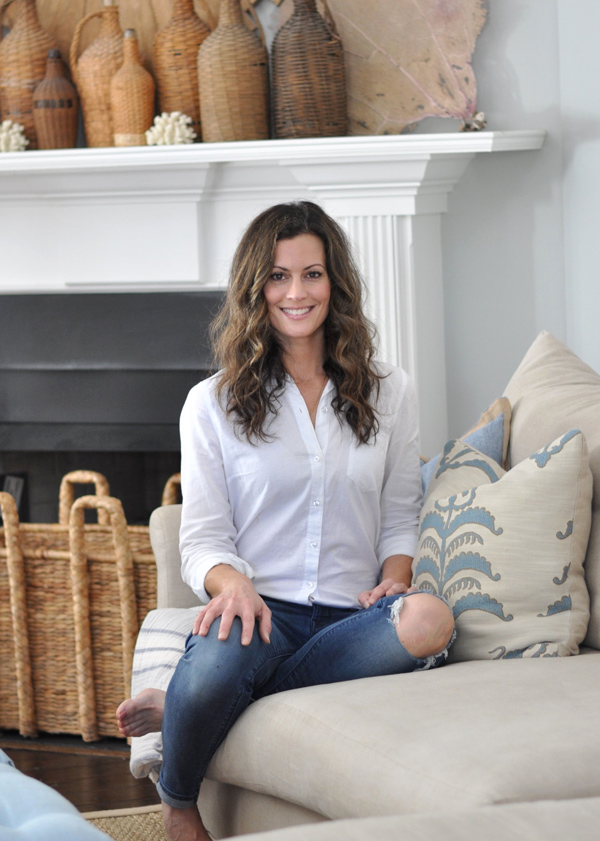 Hello and welcome to Bungalow Blue Interiors!
I'm Kelly, interior designer, stylist, hostess with the mostest and editor of my blog, where I share pics of my work, my own home, décor projects, entertaining hacks, where to find the best decorating deals and all the beautiful things that are currently inspiring me!