Last summer, I found a wine cask on clearance at Pottery Barn for $20. I had no clue what I was going to do with it or where I was going to put it, for that matter (it's HUGE), but I liked the seeded glass and figured I would eventually find the perfect spot. It has sat in a closet gathering dust since then. Then, last weekend, I decided enough was enough and this big boy was going to become a lamp. Not only was it super easy to do, but I paid less than $10 to transform it! You'll need a bottle lamp kit – I found this one at Walmart for $6.50:
The rubber stoppers were way too small for the opening of my bottle, so I picked up a two inch cork at my local hardware store and drilled a hole the size of the screw in the package:
The screw fits right in easily:
The directions on the lamp kit were pretty straight forward. The only bit I had a little difficulty with was threading the wires, but eventually I got it:
I'm still toying with the idea of filling the bottom with rope or something decorative, but for now, this is what it looks like:
Hope you all had a great weekend and are off to a great start this week!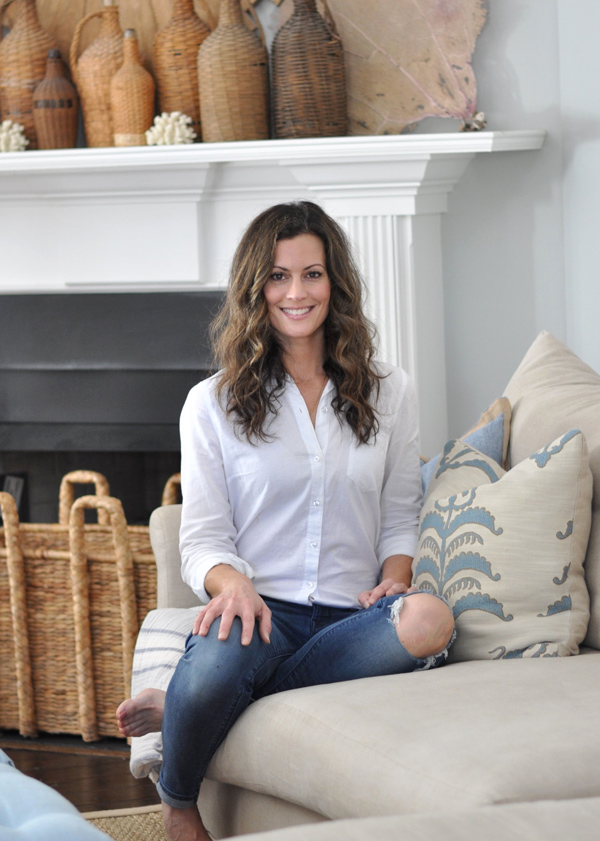 Hello and welcome to Bungalow Blue Interiors!
I'm Kelly, interior designer, stylist, hostess with the mostest and editor of my blog, where I share pics of my work, my own home, décor projects, entertaining hacks, where to find the best decorating deals and all the beautiful things that are currently inspiring me!