bird seed hearts for valentine's day
Valentine's Day has never really been that big of a deal in our house, but now that we have littles, it's become one of my favorite holidays to celebrate with the kids.  After all, what could be better than celebrating love?  This is Lydia's first year in preschool, so when it came to Valentine's for her classmates, the learning curve was a little steep.  I wanted to do something other than give out candy and when I saw heart shaped bird seed feeders on Pinterest, I thought it was perfect, since we already had about 300 pounds of seed in the garage (we like to feed our birds).
The first recipe I tried called for corn syrup and flour and did not turn out well at all. I couldn't get the bird seed to stay together, so I ended up coming up with my own thing and they turned out great!  After having made panna cotta for years, I knew that unflavored gelatin would harden enough to get the bird seed to stay together and they were so, SO cute! Lydia even helped mix everything together and then poke the holes with a chopstick!  Here is the recipe and the steps for how I did it:
What you'll need:
4 cups bird seed
3 packages unflavored gelatin
1 cup cold water, divided in half
chopstick (or pencil, to poke a hole in the top for string)
baker's twine or ribbon
heart-shaped cookie cutter
How to make:
1.  Sprinkle three packets of gelatin over 1/2 cup very cold water in a mixing bowl.  Let sit for ten minutes until it firms up.
2.  In a sauce pan, heat another 1/2 cup of water until it comes to a boil.  Add the gelatin mixture and mix until it dissolves.
3.  Add gelatin mixture to a large bowl of the bird seed and mix well.
4.  Let the bird seed mixture firm up and cool off a little before making your hearts. (I stuck ours in the fridge for a half hour).
5.  Line a baking sheet with parchment paper and place your cookie cutter on top.  Spoon the mixture inside and gently push down to make sure it's really packed in.
6.  With a chopstick or pencil, poke a hole in the top, then carefully remove the cookie cutter.
7.  Once you've finished all your hearts, I put the baking sheet in the fridge to let them firm up overnight.  The next morning, I used a paring knife to cut away the excess birdseed around the hearts and then tied ribbon through and put them in bags with Valentine's tags.  So easy and SO CUTE!!
Definitely chill the mixture before trying to fill the cookie cutters with it; it's so much easier to handle and it doesn't get all over the place!  Also, you can poke the chopstick in again the next morning if it didn't go all the way through when it was in the cutter.  These turned out so stinking cute, that I would definitely consider doing them for favors or even on a rainy day (we love to spread peanut butter on pinecones and roll them in peanut butter, too!).  Hope you all had a wonderful Valentine's Day!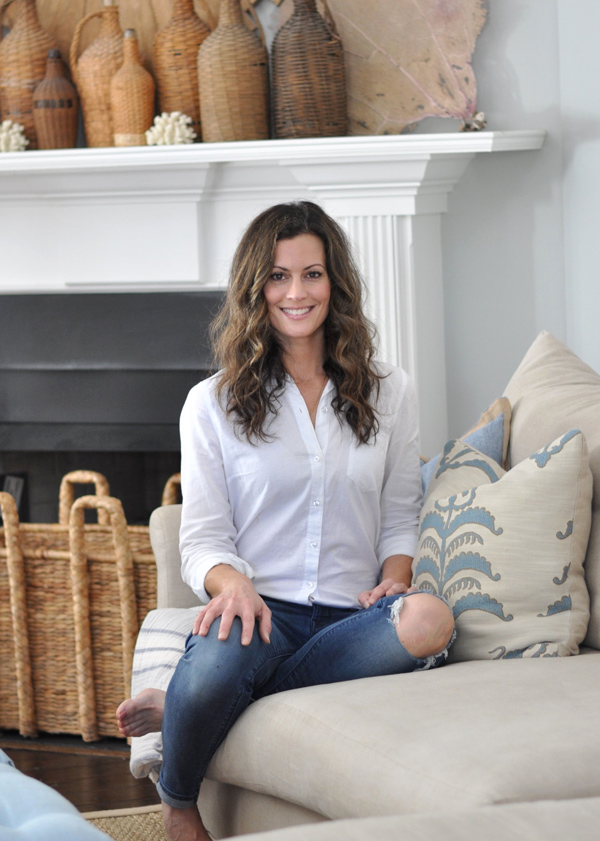 Hello and welcome to Bungalow Blue Interiors!
I'm Kelly, interior designer, stylist, hostess with the mostest and editor of my blog, where I share pics of my work, my own home, décor projects, entertaining hacks, where to find the best decorating deals and all the beautiful things that are currently inspiring me!