ARTIST SPOTLIGHT: KATHERINE FREEMAN NAKED GIRLIES
Instagram has been such an incredible resource for finding artists, home boutiques and inspiring bloggers but it's also been such a fantastic way to "meet" new friends! Abstract artist Katherine Freeman happens to fall into both of these categories; she is as bright and beautiful as her paintings, which have such a way of drawing you in with beautiful color palettes, movement and texture and she also happens to be one of the sweetest, most gracious people on Instagram. She recently launched her series, Naked Girlies, which I instantly fell in love with and when she asked me if I would like a pair, I couldn't say yes fast enough!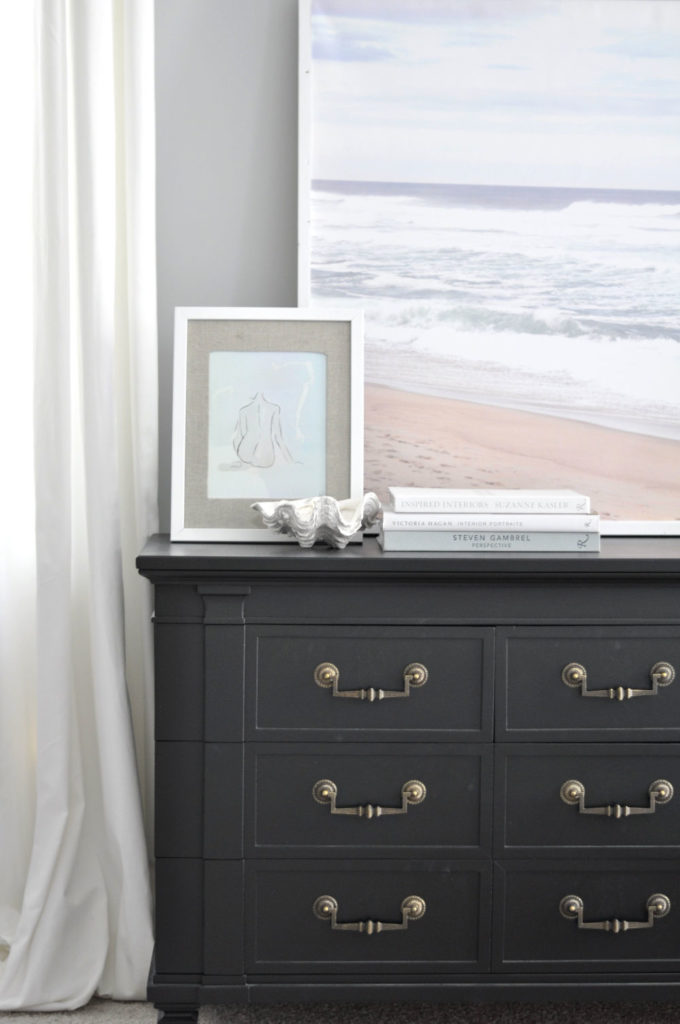 I've been wanting to do a gallery wall in our master for a while now and these naked girlies were the perfect starting point! The colors couldn't be more perfect for our bedroom, which is predominantly soft gray/blue and white with pops of black, so I chose a linen mat and a crisp white frame for some contrast. As soon as I got them back from the framer, I set them on my dresser, leaning against my oversize photo of Madaket beach and, it turns out I loved how they looked there so much, I've decided to leave them there for the time being (because you know that, despite my desire for a gallery wall in this room, I have yet to hammer a single nail into the wall, lol!)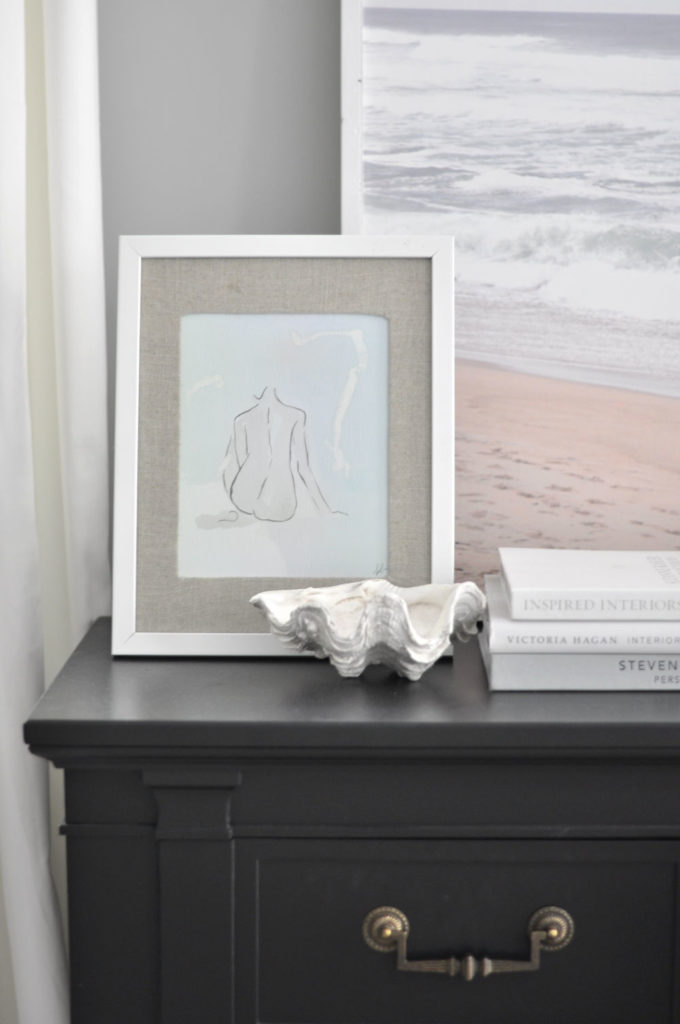 The linen frame and the soft blue background of the print remind me of the sand and the sea, a continuous theme throughout our home, and I couldn't love the contrast more on our recently refinished dresser. I find myself walking into this room constantly just for a little sneak peek, I love them so much! These would make a great gift idea for your best friend, mother or even a little something special for yourself! Here are a few more of my favorites from her collection: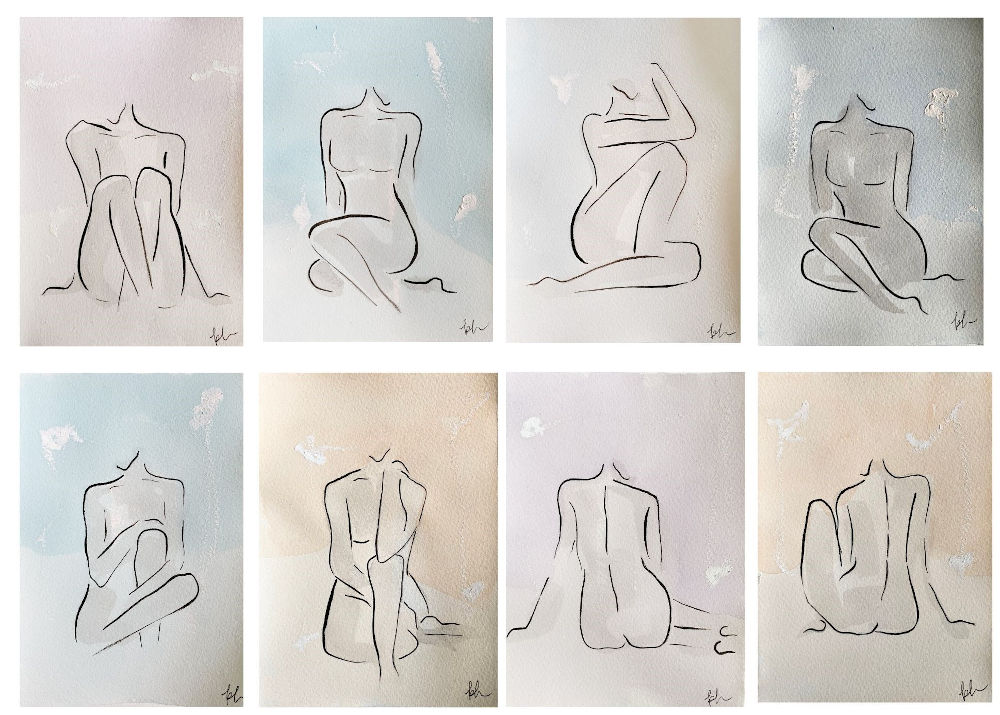 Be sure to check out other original pieces and prints in Katherine's shop and and a HUGE thank you to Katherine herself for the beautiful naked girlies! Hope you're all off to a wonderful start this week!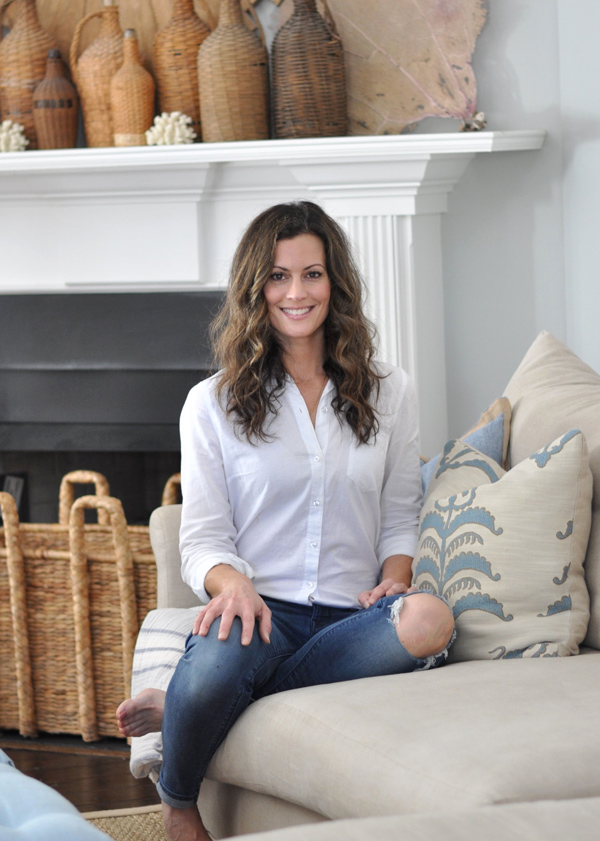 Hello and welcome to Bungalow Blue Interiors!
I'm Kelly, interior designer, stylist, hostess with the mostest and editor of my blog, where I share pics of my work, my own home, décor projects, entertaining hacks, where to find the best decorating deals and all the beautiful things that are currently inspiring me!