adventures in potty training
Taking a little break from all things interior design and decor to talk about some pretty exciting news in our house…..my little miss is officially POTTY TRAINED! I'm one proud momma! I really got lucky, I had no idea what to expect or how quickly she would take to the whole idea but she's just been doing so well! We've been wearing undies all day, even for nap, and a pull-up to bed at night for the last four weeks and she's been waking up with it dry every morning! I think I've been in disbelief that it all happened so quickly! We did have a handful of accidents but they were all at the beginning and I really believe we had so much success so quickly because she wants to be a big girl so badly and also because I didn't force it on her before she was ready. If there's anything I've learned since becoming a momma, though, it's that every child (and parent!) is different and what may work for one won't necessarily work for mine and that is totally okay!
A few things that I found super helpful for us were one, I let her run naked or just in panties whenever we were home – it made it so much easier to get them off when it was time to go! I also tried to never put her in diapers whenever we left the house once I introduced the panties; I don't know if that was the right thing to do or not but I didn't want to confuse her, so instead, I'd wait and make sure she went to the bathroom before we left and then I'd double up on toddler panties just in case (see the ones I love below). Here were a couple of items we LOVED, too:
I started out with a portable potty like this one by Summer Infant, which moved around the house with us wherever we went. After about a week, things seemed golden; she would tell me whenever she had to go (I didn't have to ask anymore) or she would just start taking off all her clothes, haha! I really wanted her to get used to actually going in the bathroom instead of the living room, kitchen or her bedroom, so I bought the Mommy's Helper Contoured Cushie Step Up Seat after seeing it in a friend's bathroom. I absolutely love it! It folds up easily and cleanup is a breeze.
Story books about using the potty came in SUPER handy. A few of our favorites were Once Upon a Potty; The Potty Book for Girls and Princess Potty.
I really wanted to instill good hygiene habits from the start, so from the very first time I put her on the training potty, we washed our hands afterward. Every single time. Even if she didn't go. In order to make it fun, I ordered this giraffe soap dispenser by mybaby – not only is it adorable, but is has a sensor so all she needs to do is stick her hands under it AND it plays music! Lydia LOVES it and sometimes is even more excited to wash her hands than she is about going to the potty! I also ordered a set of faucet extenders to make it easier for little hands to reach. Mine is clear, but I love these!
A step stool is also super handy – I found a pale coral one at TJMaxx that looks a lot like the personalized ones from Pottery Barn Kids! (These animal step stools are ADORABLE, too!)
I think part of the success we've had with potty training came from the fact that Lydia likes to do exactly what Momma is doing (or wearing or eating or saying), so she was super excited about wearing big girl undies like Momma wears, from the start. How cute are the stripes and ruffles on these? I stocked up on the toddler training pants by Gerber because they are super absorbant (I sometimes doubled up when we were out to run errands, just in case) and they come in cute colors, stripes and patterns. Plus, they cost less than eight bucks for a pack of three at Walmart!
Okay, back to all things design and decor tomorrow! Happy Hump Day!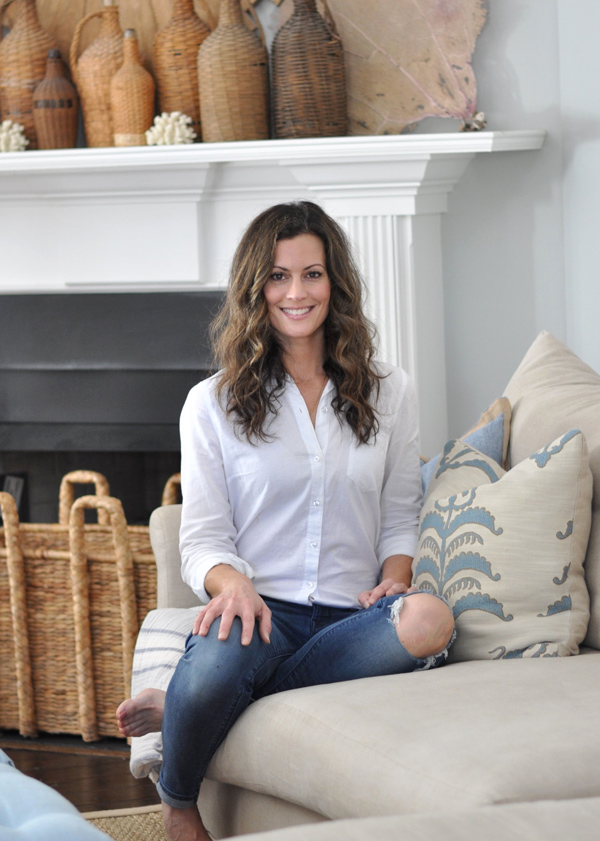 Hello and welcome to Bungalow Blue Interiors!
I'm Kelly, interior designer, stylist, hostess with the mostest and editor of my blog, where I share pics of my work, my own home, décor projects, entertaining hacks, where to find the best decorating deals and all the beautiful things that are currently inspiring me!