5 easy tips for styling bookshelves
My love for books runs almost as deep as my love for an artfully arranged bookshelf; there are few things I love more about my job than to be left to my own devices with a pile of books, pictures, decorative objects and even artwork and create a beautifully styled set of bookshelves. It's like therapy for me. Well, I guess if you were to get paid to go to therapy….but I digress. While I'm a firm believer that they should be functional (they aren't called BOOKshelves for nothing), there's no reason they can't also be stylish, as well. I always hear from clients and friends that they have no idea how to style their bookshelves or where they should even begin, so here are three easy tips I've used again and again without fail:
1. Mix up your book positioning. A combination of horizontal and vertical placement is fresh and modern. I like to vary my shelves by placing books horizontally on one and then vertically on the next. Add a framed photo, a favorite piece of art, a piece of coral or a pretty bowl on top of a stack added interest.
2. Vary sizes, shapes and heights of objects. This adds a collected, layered feel and keeps the eye from honing in on one particular item.
3. Get personal. Framed photos, souvenirs from vacation, an apothocary jar filled with movie tickets or champagne corks are a great way to add interest to your bookshelves while also adding a personal touch.
4. Add color and texture. Artwork propped amongst books, as well as natural elements like coral, wicker demijohns and crusty old glass bottles add character and depth and are a beautiful compliment!
5. Less is more. You don't need to jam-pack every shelf to make a beautiful impact; give your items room to breathe. If you find yourself thinking you need to fill your shelves more, take a step back and re-assess; you want a collected look, not cluttered.
What are some of your favorite ways to style your bookshelves?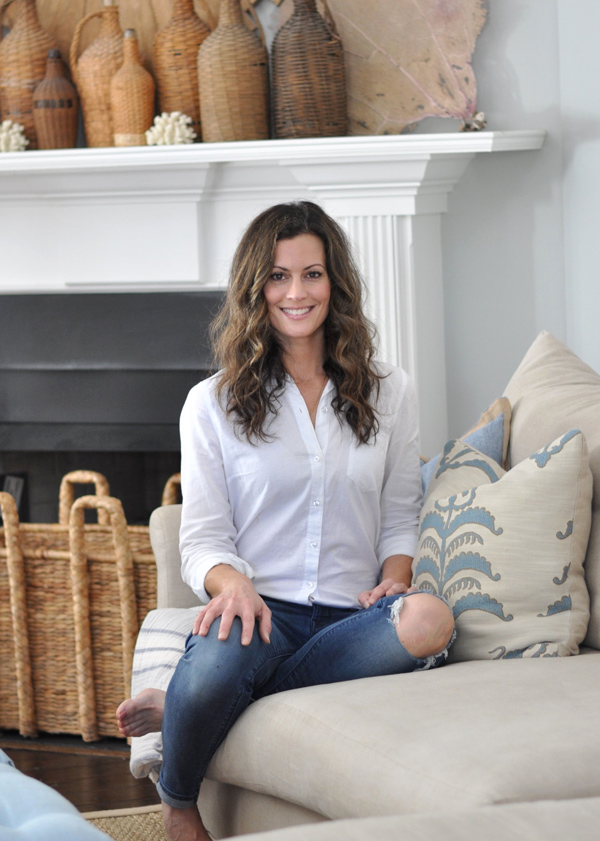 Hello and welcome to Bungalow Blue Interiors!
I'm Kelly, interior designer, stylist, hostess with the mostest and editor of my blog, where I share pics of my work, my own home, décor projects, entertaining hacks, where to find the best decorating deals and all the beautiful things that are currently inspiring me!