5 easy (and inexpensive) ways to boost curb appeal this fall!
You only get one chance to make a great first impression at home and there's no better place to start than at your front door. Here are a few of my favorite quick, easy and inexpensive ways to kick up curb appeal a few notches:
1. Pick a color, any color. There's no quicker way to make a dramatic change to the exterior of your house than to paint your front door. Whether you go with jet black in a high gloss finish:
Tine K. Home via la Dolce Vita
…a soft, muted color:
…or a bold, bright one:
House Beautiful
…$12 for a quart of paint can change the entire look of your home.
2. Mum's the word. When it comes to Fall flowers, mums may be the first blooms that spring to mind, but pansies, decorative cabbages and kale and ornamental grasses make an equally beautiful statement. When planting in containers, follow the Rule of 3's…something tall (ornamental grass, evergreen shrubs) in the back, something round (decorative cabbage or mum's) in the middle and something small (pansies) or trailing (ivy) in front.
Southern Living
3. Take a number. Adding your house number to your front door can make a big impact. For a unique take, try painting it onto planters or carving it out in pumpkins. Atlas Homewares has some beautiful metal numbers to choose from.
Confessions of a House Junkie
Holly Mathis Interiors
4. Let there be light. There's nothing less inviting than a dark porch or walkway. Lanterns, sconces and walkway lighting welcome guests and soften outdoor spaces:
5. Let nature be your guide. Pumpkins, gourds, pinecones and firewood all add interest and texture and don't cost much. Pile a bunch of mini pumpkins in planters or let them trail down the steps of your porch. Got pine trees? Stick a bunch of branches and pinecones in a basket.
Songbird
What's your favorite way to boost curb appeal?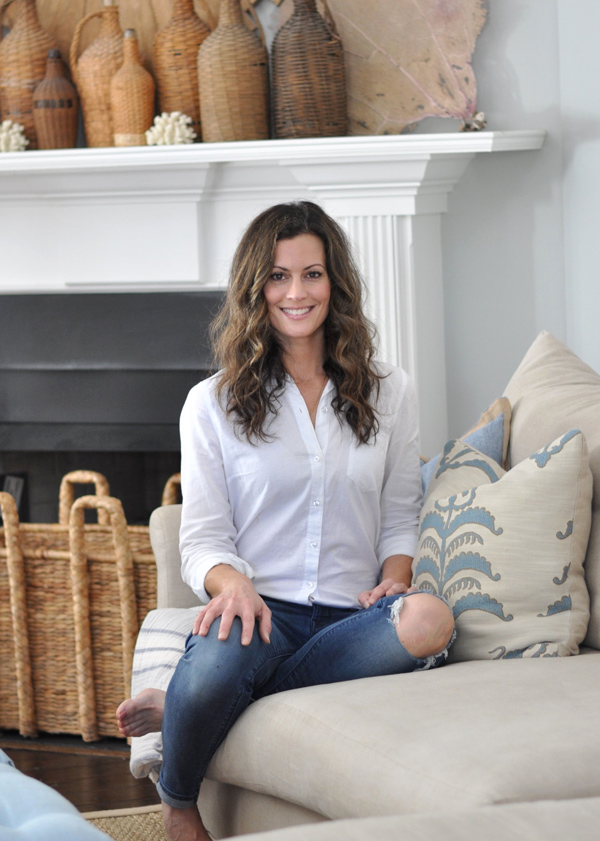 Hello and welcome to Bungalow Blue Interiors!
I'm Kelly, interior designer, stylist, hostess with the mostest and editor of my blog, where I share pics of my work, my own home, décor projects, entertaining hacks, where to find the best decorating deals and all the beautiful things that are currently inspiring me!