4 easy steps to amazing window boxes
I'm dying for a trip to Charleston…..buuuuuut with the heat and humidity being as bad as it is, my very pregnant self is just going to have to wait for much cooler temps for a visit to the Holy City. If you guys have been reading here for a while, you know I fell head over heels in love with Charleston the first time we ever set foot on its cobble stone streets years ago. And even though we've been back more times than I can count, I still bring along my camera every time we go to snap pictures of my favorite houses, gardens and, of course, the window boxes. Oh, those beautiful window boxes…there isn't a house in sight that doesn't boast them, and every one is always spilling over with petunias, sweet potato vine, asparagus fern, ivy, lantana, verbena you name it. I love walking by some of my favorite homes and seeing how they've changed up the blooms and plants for the season and I always go home with a ton of new ideas for flower and color combinations! In fact, the very first thing I did before I even unpacked my bags the first time I ever visited Charleston was head out to Home Depot to buy two window boxes for the front of our last house!
I posted my go-to tips for amazing pots earlier this spring (you can read about it here) and even though you've all seen my pictures of many gorgeous window boxes from past trips to Charleston, I thought I would share some of them again to accompany a few more tips that helped keep my window boxes in top form, too!
Pick a complimentary color scheme.
I like to look for plants and flowers that compliment the color of my house, surrounding gardens and landscaping for the best impact. My house is gray with white trim, with a black front door and shutters and lots of pink blooms all over the rest of my landscaping, so I always look for blooms in different shades of pink as well as foliage in bright and lime green for the most drama and a cohesive look.
Mix it up.
I always follow the rule of three whenever I plant a pot or flower box: one taller, bushy plant or bloom for height (think liriope, geraniums or ferns), one trailing (lantana, ivy, sweet potato vine) and one medium-sized one to fill in the spaces between the two (like petunias, purple queen, impatiens). Mixing in flowers and foliage add texture and interest, too!
Good drainage is key.
My favorite window boxes are the wrought iron ones with a natural coco lining because they're available at every hardware store, they're much more budget-friendly (and prettier!) that some of the fake, composite versions and, the best part, is that you don't have to worry about drilling holes for drainage! (If there is no place for water to escape, the roots will rot and your plants will die).
Use a quality, organic potting mix + fertilizer.
Good soil makes all the difference between big, beautiful blooms and sad, stringy plants. Whenever I plant pots or window boxes, I like to mix in Jolly Gardener Soil Conditioner with Fertilome Azalea, Rhododenron and Camellia food and a handful of pelletized lime for extra oomph. This trio has never failed me yet!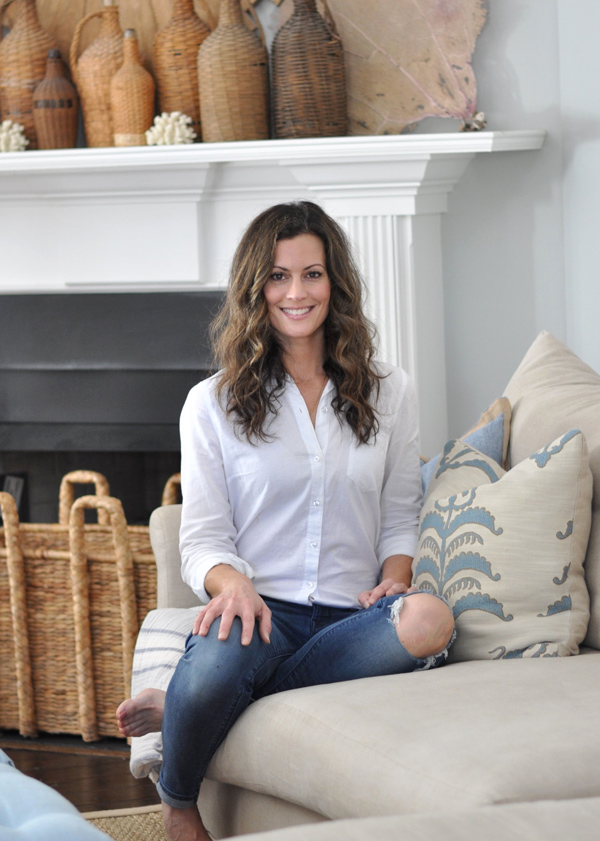 Hello and welcome to Bungalow Blue Interiors!
I'm Kelly, interior designer, stylist, hostess with the mostest and editor of my blog, where I share pics of my work, my own home, décor projects, entertaining hacks, where to find the best decorating deals and all the beautiful things that are currently inspiring me!