39 weeks + a few pics from my mother/daughter maternity session
Happy Monday! Taking a tiny break from all things interior decor and design this morning to gush over a couple of the maternity photos I got a little sneak peek of over the weekend! I didn't do a session when I was pregnant with Lydia, which is crazy now that I think back on it, because we'd had such an incredibly difficult time getting pregnant with her, so this time around, I really wanted to capture a few images of these last few days of it just being me and my girl. Of course, I waited until the eleventh hour and ended up having them taken the day before I hit 38 weeks, so they are even more special because we are so close now!
There were only a few images I had in mind that I really, really wanted; at the top of my list was a black and white silhouette from the side, something soft and ethereal. Not only was my photographer amazing, but she blew me away with the few photos I've gotten to see so far; they are above and beyond what I ever could have expected! If any of you have ever tried to have professional photos taken with a toddler, you know it can be a harrowing experience, so we opted to have an in-home session and let Lydia change into her favorite princess dress (once we got the goods in her real outfit). It totally worked out in our favor because she was so focused on being a "ballerina" that the shots my photographer ended up getting of her dancing are just as amazing as the maternity ones!
Choosing what to wear was easy, as I knew I'd need something snug/form fitting in order to get the silhouette shot, but I also wanted to be super comfy, too. I wore my favorite Michael Stars maxi skirt and a white maternity tank top from Old Navy, both of which have been staples in my pregnancy wardrobe this summer. I've been told a million times by photographers never to wear white, but I've always chosen it for photo sessions – white is gorgeous, and with the help of a little self tanner, I've never had any issue with looking washed out. And Lydia just looks too heavenly in white eyelet to not dress her in it every chance I can get!
We didn't want to leave Daddy out, so we got some shots of baby girl and her main squeeze, dancing…you can see my little princess ballerina takes it very seriously! This is exactly what it looks like around here after dinner these days….Lydia changing into one of her many princess dresses and getting Daddy to twirl and bow her all over the living room:
Of all the photo sessions we've done, these are some of my favorite pictures yet because they not only capture my complete adoration for my little miss, but also the love Lydia has for her daddy, and it also is a great reminder of a fabulous summer and the last few weeks of us being a family of three. My heart is so full already, that it's hard to believe how much more it will inevitably expand here shortly when baby bear makes his debut! I hit 39 weeks on Saturday; we are in the final stretch!
Happy Monday, everyone!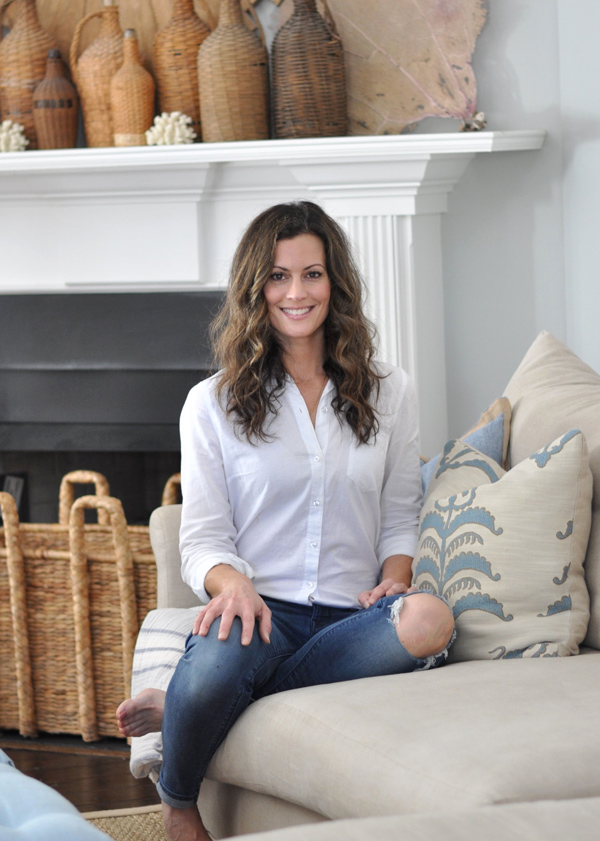 Hello and welcome to Bungalow Blue Interiors!
I'm Kelly, interior designer, stylist, hostess with the mostest and editor of my blog, where I share pics of my work, my own home, décor projects, entertaining hacks, where to find the best decorating deals and all the beautiful things that are currently inspiring me!