3 tips for showstopping planters + pots this spring and summer!
I may be guilty of leading most of my indoor plants to an untimely death, but when it comes to gardening and landscaping, my thumbs are emerald green! With the pollen finally gone and the temps holding steady in the 80's, it's finally time to get my flower pots ready for spring and summer! I've always had luck with my flower pots, so I thought I'd share a few easy tips that have worked for me time and time again:
Good drainage is key. If your pots don't have holes, make some yourself! When I bought my whiskey barrel planters, I ended up having to drill a bunch along the bottom. It's super easy and will ensure that your plants won't rot.
Put your pinecones to good use. Filling your pots halfway with pinecones before you add potting soil is a trick I learned years ago and it provides a ton of benefits! It keeps your pots lighter in case you need to move them, helps with drainage, gives you a break on the number of bags of potting soil you need to schlep home (especially helpful with bigger pots!) and helps get rid of all those pinecones all over your yard! You can also use empty plastic water bottles or packing peanuts, although, I will warn you that the packing peanuts make a MESS.
Fertilizer, lime and soil conditioner are a MUST. Our soil is super sandy so a conditioner is absolutely vital in order for plants to thrive, whether they're in pots or in the ground! It doesn't matter whether I'm planting six foot evergreen trees along my fence or pansies in pots for the winter, I always mix in some soil conditioner to give them a little more oomph. I also throw a handful of fertilizer and pelletized lime in for super healthy and strong plants. You can all of this at your local nursery, but these are the three I use and have always had luck with here in North Carolina – obviously, the zone you live in may dictate what to feed your plants, but this is what I've found amazing for me:
What are some of your tips for healthy looking planters and pots?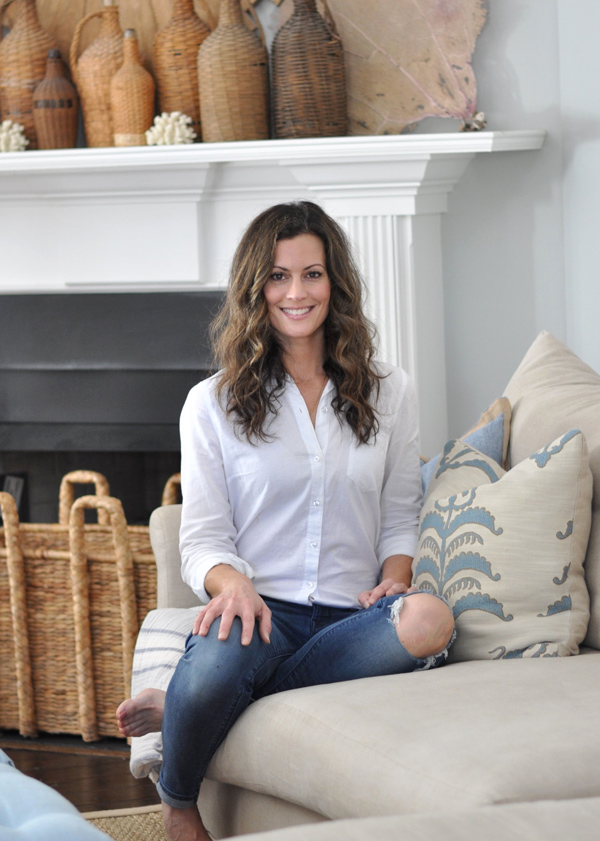 Hello and welcome to Bungalow Blue Interiors!
I'm Kelly, interior designer, stylist, hostess with the mostest and editor of my blog, where I share pics of my work, my own home, décor projects, entertaining hacks, where to find the best decorating deals and all the beautiful things that are currently inspiring me!